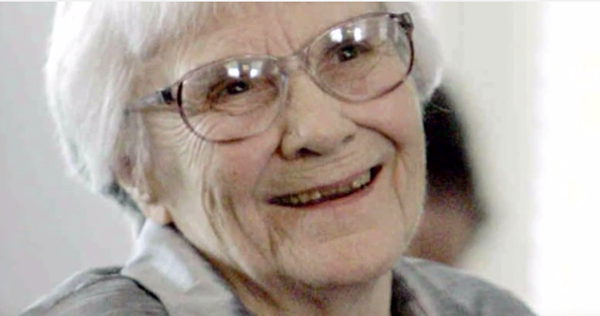 The American author of one of the most popular pieces of fiction ever written, Harper Lee, died in her sleep in an assisted living facility in Alabama at 89 years of age.
Nelle Harper Lee won critical acclaim and the Pulitzer Prize for fiction in 1960 for her "To Kill a Mockingbird," which the Library Journal called the best novel of the 20th century. The book sold approximately 40 million copies and its film adaptation won three Academy Awards in 1962. President George W. Bush bestowed Lee with the Medal of Freedom, the highest civilian honor, in 2007.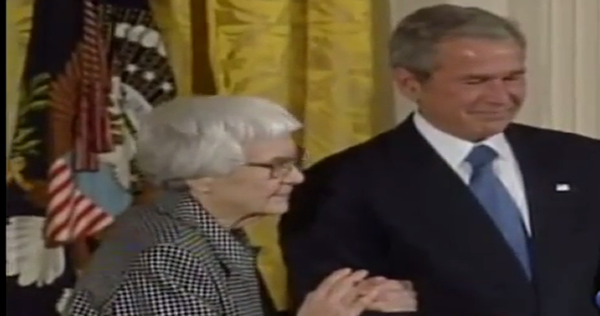 The book has often been used to help students work through the maturation process and the concept of justice. The story is a young girl named Scout's account of how her small-town lawyer father, Atticus Finch, tries to defend a black man who was wrongly accused of raping a white woman in the deep and segregated south in the 1930s. It became a classroom standard for the study of racial injustice in the U.S.
Lee was born April 28, 1926 in Monroeville, Alabama. She died within blocks of the house she was born in. She was the youngest of four children. In a play on words, she was named for maternal grandmother – Ellen – but with the spelling was reversed. Since she never wanted to be referred to as "Nellie" by her readers or fans, she used her middle name as her pen name. The character of the young girl in "To Kill a Mockingbird," Scout, was thought by some to be based on Lee's own life as a young girl.
Lee's father, Amasa Coleman "A.C." Lee, was a lawyer, co-owner of a local newspaper and a state legislator. His dream was for Nelle to become a lawyer and join the firm, in which her elder sister also worked.
Lee went to a women's school in Montgomery, Alabama, Huntingdon College, but transferred to the University of Alabama after one year. She became editor of the campus humor magazine in her junior year while also beginning her law studies. She soon lost interest in studying law and took advantage of the opportunity to study at Oxford University in 1948.
She moved to New York in 1949 where she befriended Truman Capote and wrote short storied of her own.
Lee was introduced to an agent by her friend, composer and lyricist Michal Brown. Brown and his wife gifted Lee with one-year's living expenses that enabled her to focus on her writing. By the end of the year she had a publishing contract.
Lee allowed herself to be used as an "assistant researchist" by Truman Capote on what would become Capote's non-fiction thriller, "In Cold Blood." Lee travelled to Kansas where she was an effective researcher and investigator for Capote's depiction of the farmhouse slaying of the prosperous farmer Herbert Clutter and three family members.
Lee avoided public appearances and never wrote another major work of her own. She wrote a short piece for Oprah Winfrey's "O" magazine that began, "Dear Oprah," in which she cited how much she valued books when she was a child and how they were beyond the reach of poor whites or black students in her youth.
It was revealed in 2015 that a different version of her original success had been discovered among her belongings titled "Go Set a Watchman" and it would be published that year. This work was promoted as a "sequel" although it was said to be written prior to "To Kill a Mockingbird." Pre-orders vaulted it to number 1 on Amazon before it was even released.
h/t Bloomberg