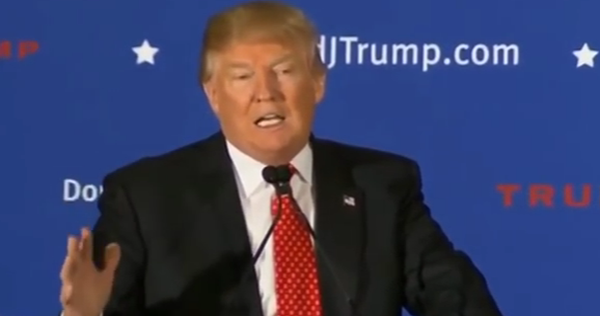 Although the decision was said to be made days ago, the endorsement was delayed until the day following the Iowa caucus and one week remaining until the New Hampshire presidential primary.
The relationship between presidential candidate Donald Trump and former Massachusetts Senator, moderate Republican Scott Brown, has grown cozier because of a series of meetings between the two in recent months.
At a Trump rally at the Hampshire Hills Athletic Club in Milford, New Hampshire, Scott Brown announced his endorsement of Donald Trump. See video below.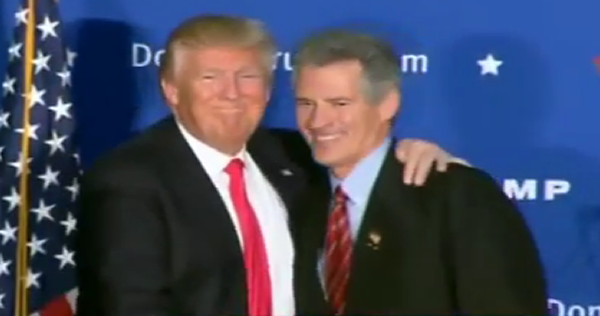 Brown ran for the Senate in New Hampshire two years ago and lost. He remains a popular GOP figure in New England. He is also a favorite of many establishment Republicans because of his somewhat centrist positions: he supports abortion rights and is for a ban on assault weapons.
In January, Brown introduced Trump at a Portsmouth, New Hampshire event as "the next president of the United States," which sent Trump all atwitter, saying, "Hey, you know what? And he's central casting. Look at that guy. Central casting," Trump said. "He's great. Great guy and a great, beautiful, great wife and family. So important."
Brown described the person he would endorse as "somebody who is not afraid to make a decision and doesn't always follow the polls; sometimes who will be politically incorrect and will do what's best for this country. …Someone also who is not afraid to admit when they're wrong."
Brown added he will have to be an "agent of change" to get things done in Washington, and the man for the job is Donald Trump.
h/t
WashingtonPost