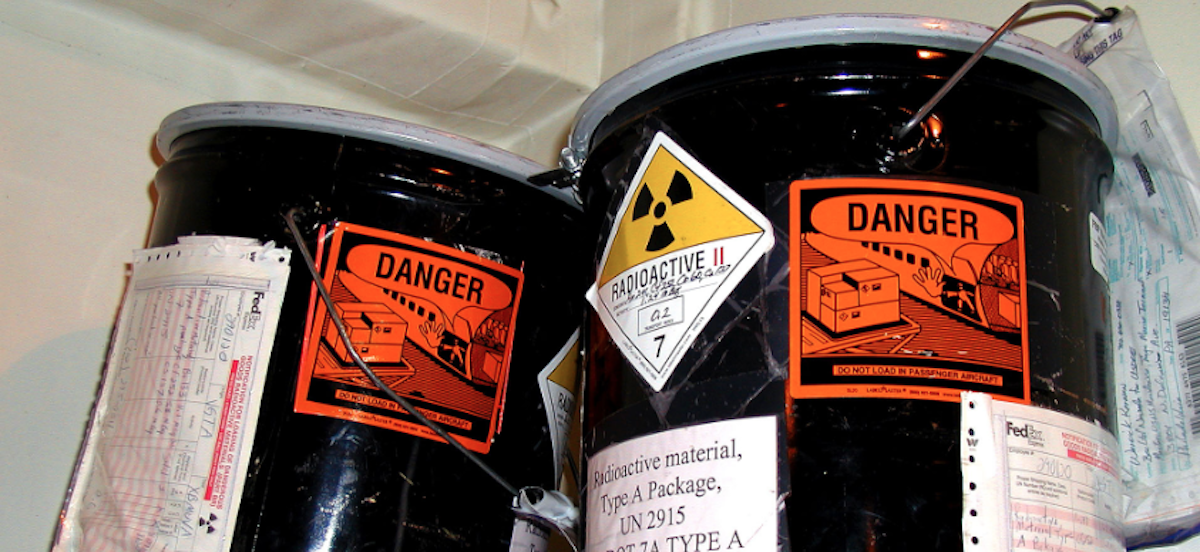 As the Syrian conflict rages on and the Islamic State's caliphate has expanded into parts of the war-torn country and neighboring Iraq, new information has come to light that has put environmental and security officials on high alert. According to a leaked document dated November 30, "highly dangerous" radioactive material has reportedly been stolen in Iraq and fears are rising that it could be used as a weapon if acquired by ISIS.
Reuters reports that the radioactive material — which was held in a facility near the southern city of Basra — was stored in a protective case the size of a laptop computer. The storage facility belongs to the Houston-based oil industry contractor, Weatherford WFT.N. and went missing in November. Officials from Weatherford denied responsibility in a statement saying, "We do not own, operate or control sources or the bunker where the sources are stored."
The material is owned by Istanbul-based SGS Turkey, which is responsible for its security.
An unnamed senior security official with knowledge of the theft stated, "We are afraid the radioactive element will fall into the hands of Daesh (Isis). They could simply attach it to explosives to make a dirty bomb."
The device contained up to 10 grams (0.35 ounces) of Ir-192 "capsules", a radioactive isotope of iridium also used to treat cancer. The material is classed as a Category 2 radioactive by the International Atomic Energy Agency — meaning it can be fatal to anyone in close proximity to it in a matter of days or even hours.
So far there is no indication that the material has fallen into the hands of Isis – who do not control this part of southern Iraq – but the group has begun using chemical weapons.
According to adjunct professor at the U.S. think tank Clarion Project, Ryan Mauro said that even a lower-level radiation bomb could cause widespread panic and fear. He added:
"Shaping headlines is essential to ISIS' jihad and beheadings, explosions and most brutal acts have become stale," Mauro told FoxNews.com. "A dirty bomb attack would be major news, regardless of how many immediate casualties occur."
A security official said the initial investigation suggested the perpetrators had specific knowledge of how to handle the material and how to gain access to the facility. There were "no broken locks, no smashed doors and no evidence of forced entry", he said.
In a separate incident that also occurred last November, Iraq reported a missing specialized camera containing highly radioactive Iridium-192 to the International Atomic Energy Agency (IAEA). An anonymous U.S. official said, "They've been looking for it ever since. Whether it was just misplaced, or actually stolen, isn't clear."
h/t: Independent