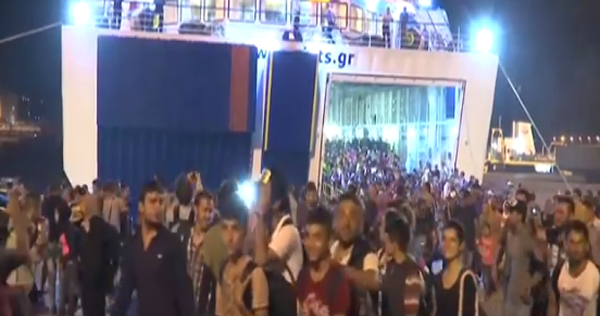 The third report from the Federal Criminal Office (BKA) titled "Crime in the context of immigration" was leaked to the Bild newspaper revealing details of crimes committed by refugees in Germany in 2015.
The report indicates the total number of crimes committed refugees rose by 92,000 over the previous year to 208,344.
Between January and December, over 1.1 million new asylum seekers entered the country. Data from thirteen of Germany's sixteen states comprise the report. Hamburg, Bremen and North Rhine-Westphalia did not supply data for the report.
The report emphasizes that "the vast majority of asylum seekers commit no crime." It details the types of crimes committed and also the nationality of the alleged perpetrators of the crimes.
It is noteworthy that refugees fleeing war torn areas, such as Syria, Iraq and Afghanistan, who comprise the largest numbers of refugees and are generally deemed to be the most in need, commit relatively fewer crimes per capita than those refugees from the eastern European countries of Kosovo, Albania and Serbia.

The types of crimes are mostly minor in nature. Although sex-related crimes, including sexual harassment and rape, receive the most intensive media attention, these crimes account for less than 1 percent of the total crimes committed. There were 1,688 reported sexual incidents, including cases involving children, 'sexual coercion,' and 458 acts of rape.
Cases of murder or attempted murder by immigrants increased by 127 to 240 cases in 2015. Two-thirds of the cases were between people of the same nationality. One German was murdered and 27 immigrants were killed by other immigrants.
Assaults and robberies and 'predatory offenses' doubled to 36,010 cases. Theft and shoplifting cases totaled 85,035. Incidents involving forgery of documents in an attempt to acquire money were 52,167. Cases of riding public transportation without paying the fee were 28,712.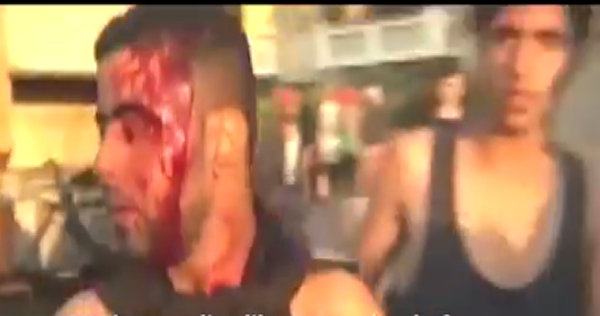 Crimes increased most during the first half of 2015 although a greater number of immigrants entered the country during the second half of the year.
Interior Minister, Joachim Herrman, noted that police officers have become an increasing target for aggression, especially female police officers. He said, "The police are absolutely at their limits in keeping the situation under control."
h/t DailyMail