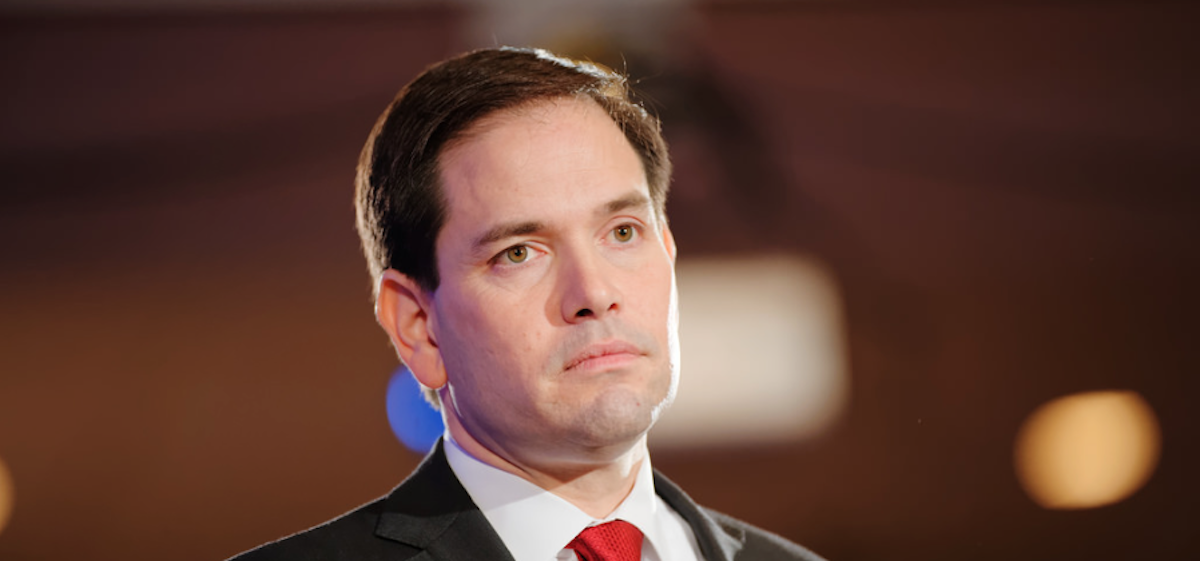 As the battle for the GOP nomination continues and the rhetoric escalates between the candidates, there is reportedly an equally strident fight going on between advisors to presidential hopeful Marco Rubio. Considered by many to be the standard bearer for the Republican establishment since Jeb Bush suspended his campaign, the Florida senator faces a tough decision before the all important Florida primary scheduled for March 15, with some advisors suggesting he pull out.
Rubio is putting everything on the line in his bid to win the 99 delegates that come with a victory in Florida. But even with a home state win, his path to the nomination is increasingly unlikely after a poor showing on "Super Saturday," and a tough day expected in Tuesday's primaries in Michigan, Mississippi, Hawaii and Idaho.
Still, according to CNN, the freshman senator is "bullish" on his odds of winning the Sunshine State, citing his win for the senate seat there against the former governor and a critical ground game and built-in infrastructure.
But some of his advisers are far less optimistic and fear a loss there could cripple Rubio not just in the short term, but also looking towards his political future. A poor showing could mean the end of not just his presidential dreams, but possibly a path to the governorship in 2018 or as a 2016 vice-presidential pick.
One source confirmed that sentiment, saying, "He doesn't want to get killed in his home state," and "a poor showing would be a risk and hurt his political future."
But Alex Conant — Rubio's communication director — told CNN's Wolf Blitzer that the report of such an internal debate is "100% false." He cited polls showing the Floridian trending in the polls, and closing in on GOP front-runner Donald Trump's lead in the state.
A Monmouth poll released Monday shows Rubio behind Trump, 38% to 30%. A Quinnipiac poll released two weeks ago put Rubio behind Trump by a wider margin: 44% to 28%.
"Cruz won his home state. If Rubio can't win his, that's a problem," one prominent supporter said. Cruz has recently set up shop in Florida after significantly closing the delegate gap with Trump after last Saturday's contests.
While Rubio enjoyed the endorsement of many Bush supporters after he left the race, the former Florida governor has not endorsed the 44-year-old. Neither has Mitt Romney, who unleashed a scathing attack against Trump last week but strayed shy of a Rubio endorsement.
Romney may have his own political future in mind as he stated on Sunday that he would not rule out a possible run for president if chosen as the candidate in a brokered Republican convention — an option which the establishment is betting on in order to prevent Trump from bearing the GOP mantle in the general election.