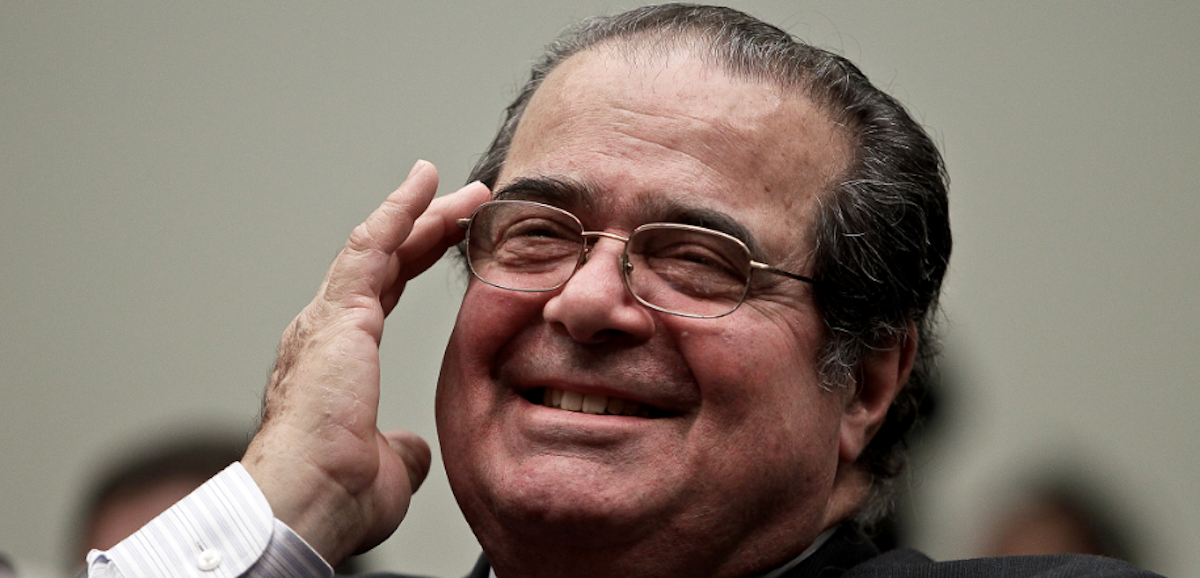 The untimely death of Supreme Court Justice Antonin Scalia has thrown an unexpected wrench in not only presidential politics and possibly down ticket races in the 2016 election, but also regarding some critical court cases pending before the highest court in the land.
High profile cases involving restricting abortion rights, access to contraception, and affirmative action are just some of the high-profile cases SCOTUS is expected to weigh in on this year, all of which could likely have different outcomes following the death of one of the bulwarks of conservatism on the bench.
But one of the court cases which addresses an enormously contentious issue among the divided electorate this year is the challenge to President Barack Obama's 2014 executive action on immigration. The Deferred Action for Parents of Americans and Lawful Permanent Residents (DAPA) was instituted to prevent about 5 million illegal immigrants from deportation, allowing them to stay in the United States.
Obama's executive order was met with much criticism, and ultimately 26 states filed a lawsuit accusing the commander-in-chief of overstepping his authority and refusing to follow existing federal immigration laws. The Supreme Court announced in January that it would hear the case, which is being led by Attorney General Ken Paxton of Texas.
The executive action applies to parents of anchor babies — children who were born in the United States to illegal aliens. Because of lower court opinions, Obama's executive order has not yet been implemented, despite the administration's best efforts. The case reportedly will be heard in April and decided by June.
Since the Republican majority Senate has vowed to refuse to approve a lame duck Obama nomination for the high court, many cases — including DAPA — will likely be heard on an evenly divided Supreme Court. Currently, SCOTUS includes four stalwart liberals and four conservative justices, although Justice Anthony Kennedy is often a swing vote.
Regarding the DAPA case, Hiroshi Motomura — a law professor at the University of California at Los Angeles — said he doesn't expect Scalia's death to have a significant impact on the outcome of the immigration case. The state of Texas already won an injunction to freeze the program in lower courts. Consequently, it will rely on conservative justices to ensure those earlier decisions prevail in the Supreme Court. A tie automatically maintains the earlier freeze on implementing the program.
As one of the most conservative justices on the high court, Scalia would very likely not have reversed the lower court's decision and his absence now will simply result in a tie — unless one of the other conservative justices swing to the left in favor of Obama's executive action and overrules the Texas court's freeze of DAPA.
While Obama has the ability to nominate a replacement for Scalia, Georgetown law professor and former U.S. assistant attorney general, Viet Dinh stated that it is "perfectly legitimate for the Senate to take its time confirming."
As a result, it appears that one of President Obama's many controversial executive orders will likely remain frozen in time.
R.I.P. Justice Antonin Scalia — you will be missed.
h/t: Foreign Policy