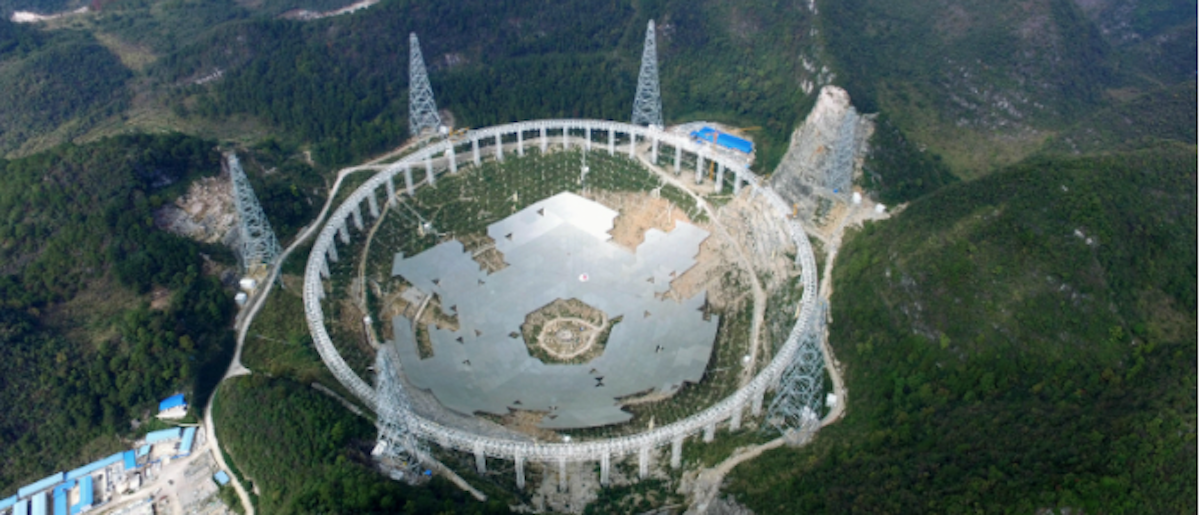 While some of the 2016 presidential candidates from both the Democrat and Republican parties have weighed in on the state of the U.S. Space Program and have shared their thoughts about how they would deal with the future of NASA, one country is not wasting anytime in beefing up its own chance to supersede America in the race to contact extra-terrestrial life.
On Tuesday, China's state-run Xinhua news agency reported that 9,100 citizens of the communist nation will be forcibly removed from their homes so that Beijing can hunt for aliens in outerspace.
The affected residents are from a poor area in the mountainous southwestern province of Guizhou and will be evacuated during the final stages of installing the world's largest radio telescope, FAST (or five-hundred-meter aperture spherical radio telescope).
According to Chinese astronomer Shi Zhicheng, the telescope is designed to make contact with extraterrestrials and to discover the origins of the universe.
Shi claims, "If intelligent aliens exist, the messages that they produced or left behind, if they are being transmitted through space, can be detected and received by FAST."
The giant telescope — which is more than five American football fields in diameter — has cost the Chinese government more than $180 million since construction commenced in 2011. China reportedly will pay each displaced resident about $1,800 to move to one of four settlements that have been set up.
Apparently, everything about the location of the new telescope is perfect for possible contact with aliens — except for the current residents whose families have lived there for thousands of years.
h/t: Foreign Policy