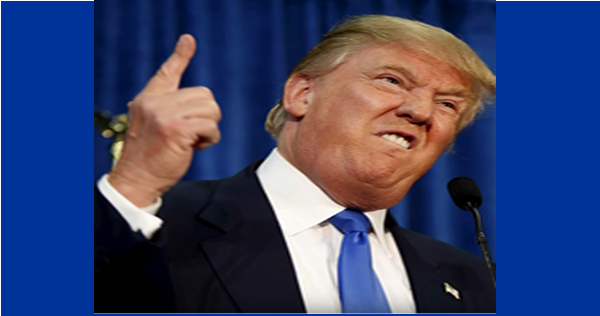 After a thorough thrashing in the New Hampshire primary by Senator Bernie Sanders, presidential candidate Hillary Clinton retreated to New York to assess her campaign, her organization and her message, and to re-position herself for another Democrat debate this Thursday night.
Die hard Democrat establishment voices still have confidence Clinton will win the nomination. Former Obama advisor and chief executive officer of 32 Advisors, Robert Wolf, said, "Last night's loss doesn't change my confidence in the secretary becoming the Democratic nominee. I never thought it would be a straight path to the general without any bumps on the road, as it never is."
Typical of establishment types, Wolf still doesn't get it.
The people are almost always way ahead of 'the establishment.'
The train has left the station already, and the establishment folks are still standing on the platform. It's the Trump train that's furthest down the track.
Hillary Clinton has heard the message from the people and she understands. In her concession speech to her New Hampshire faithful, Clinton said, "People have every right to be angry. But, they're also hungry. Hungry for solutions. What are we going to do?" She seemed to be waiting for directions from the crowd.
Although she promised to work harder, she doesn't represent what the people want. In fact, she represents everything the people don't want – the establishment, corruption, greed-based politics, more of the same. How can she possibly re-package herself in a way that can hide those defects? There's not enough make-up in her bag that will hide those facts from the American voters.
Update to Mrs. Clinton: Hello? You lost to Bernie Sanders by a 22 point margin.
In a fascinating display of taking artistic license, Senator Sanders and his supporters boast that he is the anti-establishment candidate of preference. How creative!
How long will the gullible Sanders supporters buy this disingenuous line of pap?
Look at Sander's title – he's a Senator! He's been a Senator since 2007. Prior to that, for sixteen years he was a Representative to the U.S. House of Representatives from 1991 to 2007. Prior to that, he was Mayor of Burlington from 1981 to 1989. Bernie Sanders is a career politician. He's been mired within the congressional morass for over 25 years, which coincides with one of the more unproductive, if not destructive eras in modern congressional history.
The thriving throngs on both sides of the political conversation are screaming they've had enough with career politicians and they don't want 'more of the same.' Sanders' supporters haven't yet connected the dots.
During Donald Trump's New Hampshire victory celebration, the music blaring in the background was the Beatles' "Revolution." The people are already having one. The Trump train is furthest down the track.
When Trump debates either Clinton or Sanders, he will no doubt emphasize how much their respective lengthy political histories have contributed to the problems people sense in their lives today and how 'you can't solve a problem with the same minds that created it.'
h/t Bloomberg