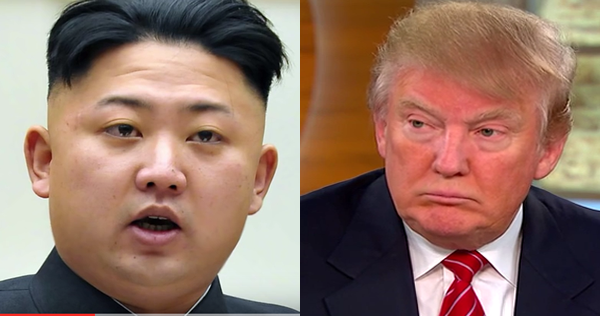 Donald Trump vowed that one of the first things he would press for, should he become president, is the removal of North Korea's leader, Kim Jong Un, in order to remove the rogue nuclear threat in East Asia.
Trump stated the most certain way to remove Kim from power would be to force the Chinese to deal with North Korea "economically."
"China has control, absolute control of North Korea. They don't say it, but they do, and they should make that problem disappear," Trump said.
Still buoyant after his New Hampshire victory, Trump appeared on "CBS This Morning" and confidently proclaimed, "I would get China to make that guy [Kim Jong Un] disappear in one form or another very quickly."
When asked if he meant assassination, Trump said, "Well, you know, I've heard of worse things, frankly. I mean this guy's a bad dude – and don't underestimate him. Any young guy that can take over from his father with all those generals and everybody else that probably wants the position, this is not somebody to be underestimated."
He stated that the United States could use leverage against China, even while he said, "China is sucking us dry. They're taking our money, they're taking our jobs and doing so much. We have rebuilt China with what they've taken out. We have power over China. China should do that."
He was asked what he would do if China seemed reluctant to respond to his request, Trump clarified, "I wouldn't leave it up to [the Chinese]. I would say, 'You gotta do it. You gotta do it."
h/t
CBSNews
,
DailyMail