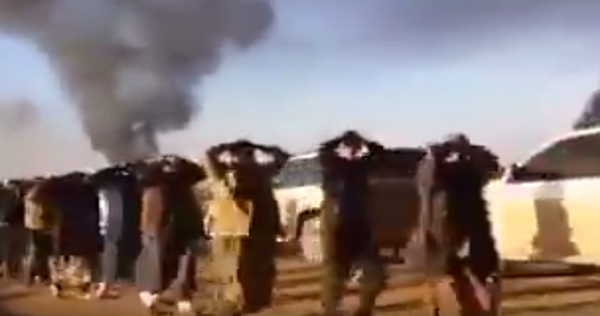 As Iraqi forces closed in on Ramadi and Turkish and Saudi forces come across the Turkish border into Syria, ISIS jihadis are attempting to flee like rats from a sinking ship.
Militants who are caught by ISIS, rather than by coalition forces, are being summarily executed in public in a bid to terrorize other members who harbor any thoughts of leaving their posts in the war torn region.
In Mosul, in Iraq's northwestern province of Nineveh, ISIS captured a group attempting to escape and beheaded them in front of hundreds of people, primarily ISIS members and commanders.
"The dissidents were arrested at a checkpoint in the vicinity of Mosul on Friday evening. After being identified as fighters who have left their positions at the fighting front in western Mosul, they were transferred to the Sharia Court for prosecutions," a local media activist spoke on condition of anonymity.
"Subsequent to a brief interrogation, the Sharia Court decided to behead the dissidents on charges of treason," he said.
He described the sentiment that ensued, "Witnessing the brutal punishment has caused a state of panic among the members of the group."
ISIS has a history of making examples of jihadis guilty of treason. On December 20, 2015, the extremists beheaded ten militant fighters convicted of "high treason" for deserting their posts.
On November 15, 2015, ISIS executed 73 fighters for escaping battles with the Kurdish Perhmerga forces in northern Iraq.
Those militants caught by coalition forces show fleeing jihadis are resorting to all means to escape.
Iraqi security forces announced the arrest of 17 militant fighters from ISIS near Ramadi. It is ferreting out dozens of militants hiding throughout the city. Local media activist, Fouad Al-Saddi, said Iraqi forces raided several neighborhoods in the city rooting out ISIS fighters.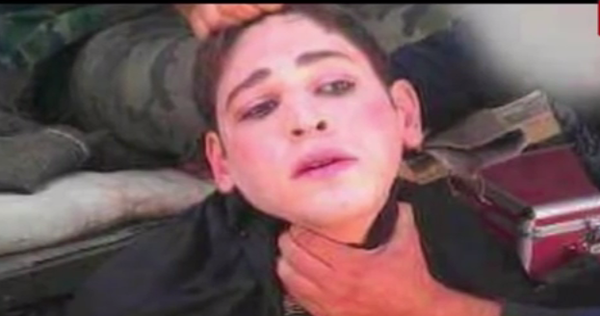 "The militants who remained in the city are now trying to escape at any cost in order to avoid falling in the hands of the government forces," he said. "At least nine ISIS jihadis were detained on Wednesday while trying to flee the security checkpoints of the Iraqi forces in Ramadi suburb. They were all dressed as women."
The men shave their beards and dress in women's clothes. Shaving one's beard is considered a sin under strict Sharia law.
h/t
ARANews