Coldplay's lead singer, Chris Martin will be performing during Super Bowl 50's halftime show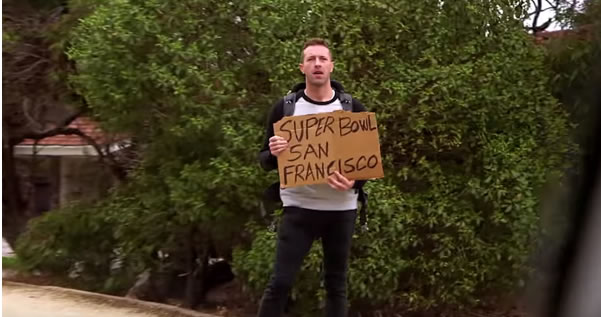 It this hilarious and rather charming video, James Corden gives Coldplay lead singer a ride to San Francisco so that he can perform in the Superbowl 50 half time show.
Along the way they sing, chat and end up in a motel.  Really funny!
Watch the video here: