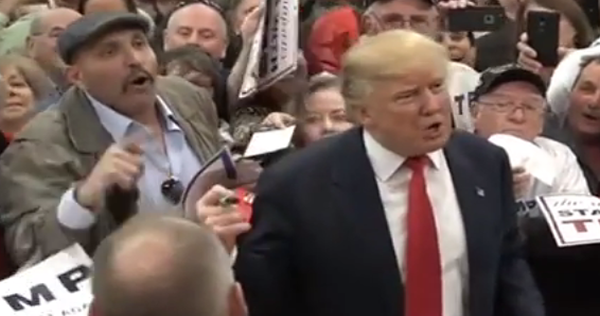 Take a look at Donald Trump signing autographs at a rally in Myrtle Beach, South Carolina.
Suddenly a voice is heard above the throbbing crowd, "I'm a Muslim and I'm for you all the way!"
Ever the capitalist, Trump uses the exchange to show the media he's not the enemy of all reasonable, right-thinking Muslims… according to an expeditious definition for the moment, anyway.
Nonetheless, there is the event for your eyes and ears to behold. Evidence that life can be stranger than fiction, for those who can only perceive life as an either-or proposition.
Trump is confident there are many more like him that the media doesn't want you to see.