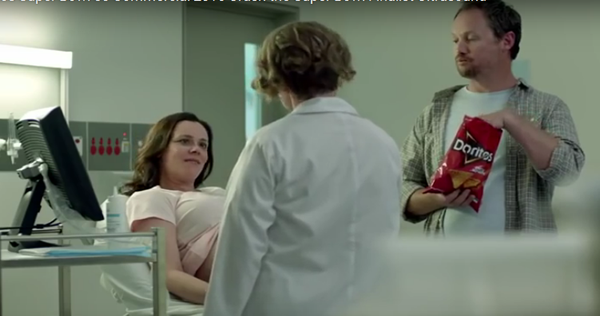 You didn't miss it did you – the Super Bowl Doritos advertisement?
A pregnant mother is undergoing an ultrasound. The (presumed) father is standing by her side, eating Doritos chips.
Suddenly, he notices that the image of the fetus on the ultrasound moves as if to reach for the Doritos as he moves a chip in his hand near and then across the mother's stomach.
As the image of the fetus lunges from one side of the ultrasound screen to the other, chasing the Doritos chip, the father chuckles in amusement and the pregnant mother asks, "Are you eating Doritos?"
One particularly violent lunge for a chip causes a 'head-bump' that gives pregnant mother some discomfort, so she grabs the chip from the man's hand and throws it across the room. This elicits an unexpected response from the fetus.
It's almost as if the ad is implying … the fetus could be a valid form of human life … and perhaps worse, it already has a desire for Doritos flavored chips!
The National Abortion Rights Action League (NARAL) spotted the ad and took great umbrage with the portrayal of a fetus as potentially human. The began with this: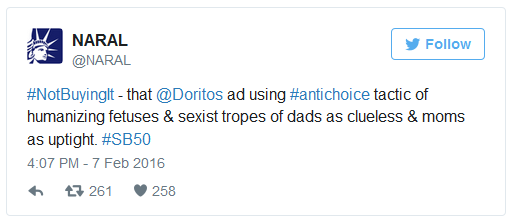 If you missed it, catch the short ad and see if you agree:
Abortion rights activists launched an all-out flame war on Twitter.
They don't want to see a fetus as presented as a potential valid "humanized" form of life.
The National Abortion Rights Action League statement drew responses which were rapid and strong. Do you agree?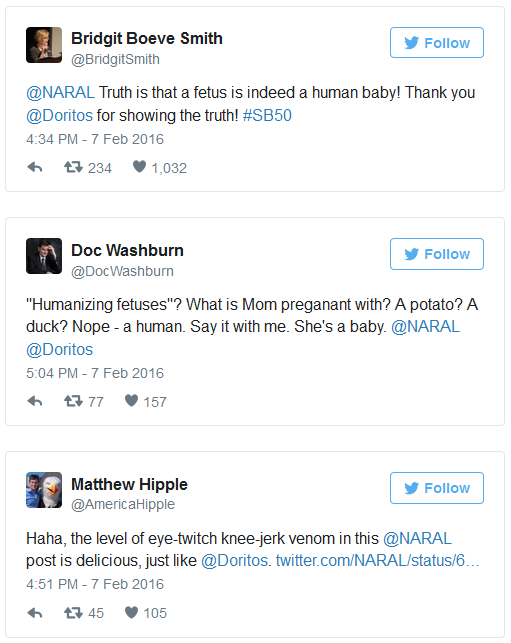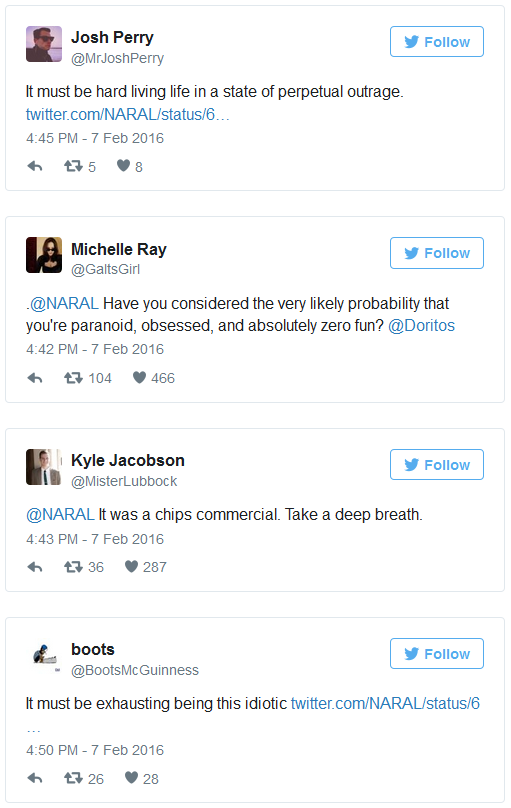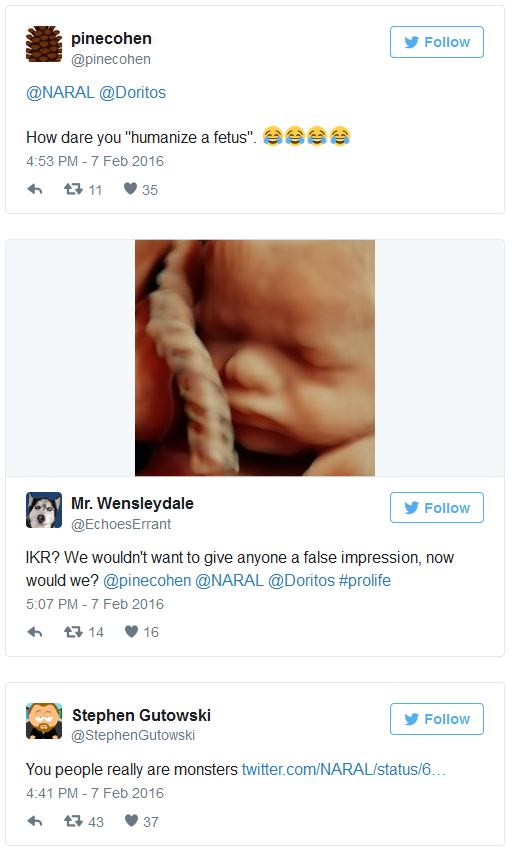 Many others swore they'd never eat Doritos again.
h/t IJ