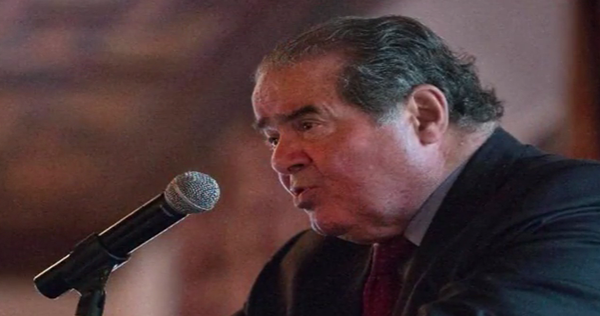 U.S. Supreme Court Justice Antonin Scalia, a conservative presence on the nation's top court for 30 years, was found dead Saturday at a West Texas ranch, officials said.
The 79-year-old jurist apparently died of natural causes after attending a private party of about 40 people at the Cibolo Creek Ranch luxury resort, according to reports.
After a day of quail hunting he had retired early, indicating he felt tired. When he failed to appear for breakfast Saturday, his body was discovered in his room.
Scalia was nominated by Ronald Reagan to the Supreme Court in 1986. He has been a leader of the conservative wing on the court since he was appointed.
His death leaves a huge hole in the court that has five Republican appointees and four Democrat appointees.
President Obama will have the opportunity to nominate a replacement. It should become a volatile political battle in the next ten months in the Republican controlled Senate as to whether Obama's nominee is voted upon prior to the inauguration of the next president.
Republicans can be expected to try to preserve the opportunity for another conservative to be appointed by the next president as Scalia's replacement.