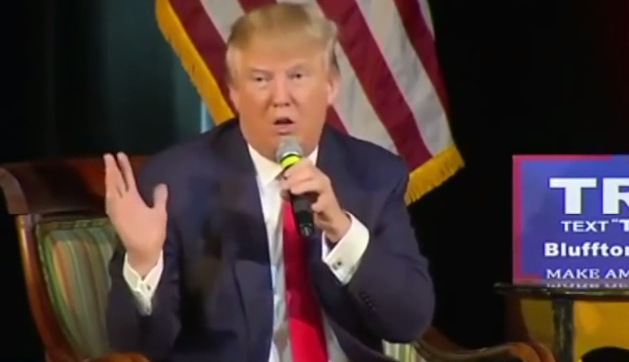 Republican presidential candidate Donald Trump spoke at a campaign event in Bluffton, South Carolina blasting his competition in the race, and more.
Having nearly run out of eviscerating comments to level at former Florida Governor Jeb Bush, Trump has re-directed his verbal salvos at Bush's brother, former president George W. Bush. Trump has challenged Jeb's assertion that his brother "kept us safe," and even gone so far as to allege George W Bush was responsible for the horrific attacks on our country on 9/11.
At the Bluffton event, Trump delved deeper into the mystery and intrigue that has surrounded 9/11 by claiming there are "secret papers" that imply that Iraq was not responsible for bringing down the World Trade Center.
He said, "You will find out who knocked down the World Trade Center because they have papers that are very secret. You may find it's the Saudis. Okay? But you will find out."