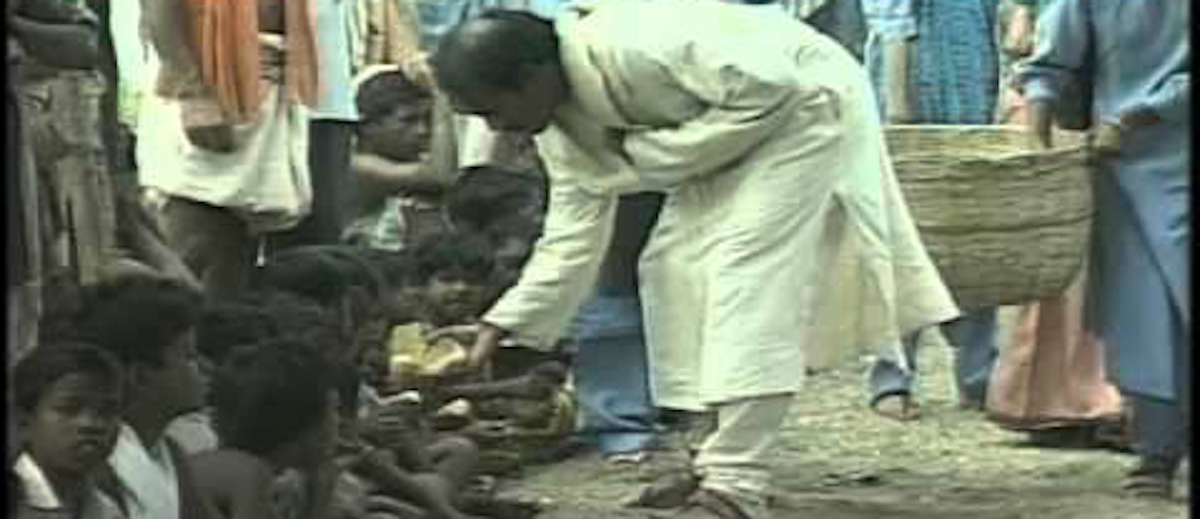 In the wake of the tumultuous back and forth between Pope Francis and Republican presidential hopeful, Donald Trump, during which the Pontiff suggested that the billionaire businessman was "not Christian" for his strong stance on illegal immigration, many figures have boldly taken sides with The Donald, including the world's most popular evangelist, Dr. K.A.Paul.
GOP rival candidates Marco Rubio and Jeb Bush, constitutional professor and Fox News analyst Judge Andrew Napolitano, as well as Reverends Franklin Graham and Jerry Falwell, Jr. have all weighed in with their opinions that the Holy Father should not have questioned Trump's faith, stating that his immigration policy is shared by millions of Americans and is critical to our national security.
Friday, Dr. K.A.Paul, founder of the Global Peace Initiative, shared a similar viewpoint — and he upped the ante significantly with harsh words for the Bush administration. The world-renowned Indian-born Christian evangelist stated that "the Pope is a human, not God or an angel" and even if he perceives that Trump's position isn't Christian, if the billionaire businessman "believes in the Lord Jesus Christ as savior, then he is a Christian."
The charismatic evangelist took his comments one step farther than all of the others, however, commending Trump on his stance on the Iraq War and for stating in the last Republican debate that George W. Bush misled Americans. Paul also reiterated his firm belief that Bush's younger brother, Jeb, will not win the GOP nomination, nor will he place in the top 3 spots — even if he spends $100 million on his flailing campaign.
He explained that "Bush's war in Iraq killed millions of innocent people, created tens of millions of refugees in the Middle East, created countless radicals and terrorists, and cost the U.S. $2 trillion in addition to the life and limb of thousands of American soldiers unnecessarily sent into harm's way." Paul continued:
"Shockingly, Donald Trump backed off his insistence that George Bush lied, but I tell you his entire team lied. I told my top 50 then Republican friends — including Carl Lindner, Bunker Hunt, Gov. Mike Huckabee and now-Senator John Thune — on Jan 23, 2003 in a three-day summit, two months before Iraq war, that all this would happen."
The global peacemaker says that on December 25, 2002 Saddam Hussein, Vice President Ramadan, and Prime Minister Tariq Aziz agreed to a peace deal –fully three months before the U.S. war began. Paul's team worked day and night for 18 months, planning a historic million person gathering in Baghdad for Christmas celebrations. Saddam's friend — then speaker of the Indian parliament — also went to Iraq to announce to the world that there was an agreed upon peace plan in place.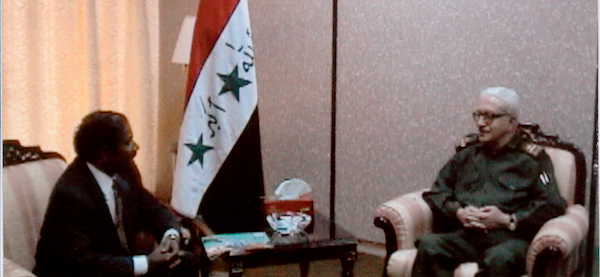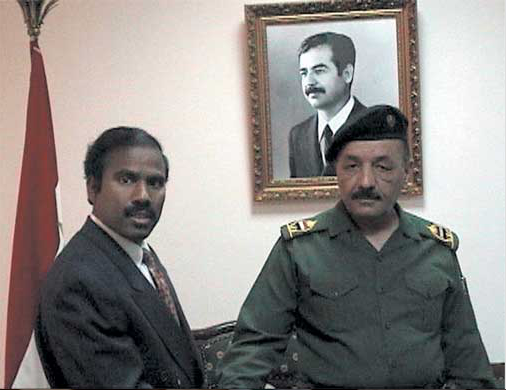 Shockingly, on December 22, 2002, Paul's assistant, Dave McQuade, received a call from Karl Rove's deputy assistant, Susan Ralston, who told him in no uncertain terms that if they proceeded with the rally they would never be permitted to return to the U.S.
According to the indomitable religious leader, just as Charles Taylor — former President of Liberia — announced to the world in August 2003 that he would step down and surrender for the sake of peace, Saddam Hussein was committed to a similar path. But the Bush team, including Karl Rove, declared war against Paul's team for trying to head off the conflict.
No stranger to tyrants and dictators, Paul has counseled scores of corrupt political leaders at all levels of government, as well as warlords, rebels, and terrorists from Mumbai to Mogadishu.
Paul says his sincere advice to Donald Trump — who was one of the few who stood in opposition to the Iraq war — is to not back off of his convictions about the Bush family and this tragic, despicable, world-destabilizing war.
He concluded, "I would tell him, 'Mr. Trump, this is your strength and why you are still leading in the polls. If you continue to be bold and truthful nothing will stop you from becoming a president – not even the Pope.'"