Five people in northern Alabama have filed a federal lawsuit claiming Texas congressman Ted Cruz is ineligible to run for president.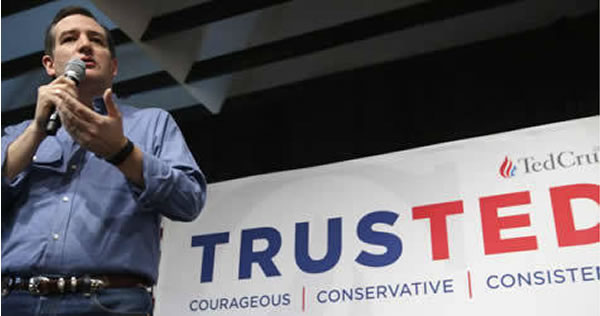 This is the first time voters have argued that their rights would be violated if his name were to be placed on Election Day ballots.
Cruz was born in Canada to an American mother and a Cuban father.   The actual requirements are:
He or she must be a natural born citizen of the U.S., must be at least 35 years old and must have been living in the U.S. for at least 14 years. The reason a candidate must live in the U.S. for 14 years is so that he or she has firsthand knowledge of the issues faced by Americans.
On the surface, Ted Cruz qualifies as although he was born in Canada and his father is from Cuba his mother is from Delaware.
Donald Trump has been looking at Cruz' eligibility to run but has also been concerned about what Sarah Palin described as Cruz' 'Dirty Politics'.
Today he tweeted a stark warning to Cruz: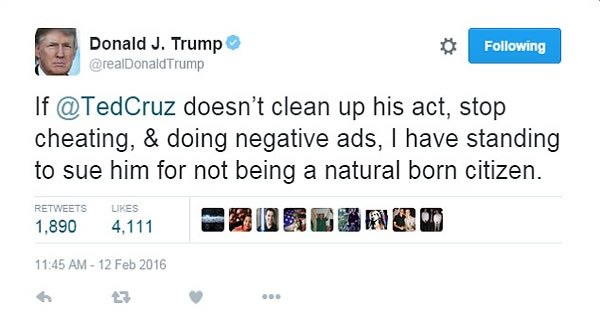 It looks like, one way or another, Ted Cruz' eligibility to run for president will be tested in court.