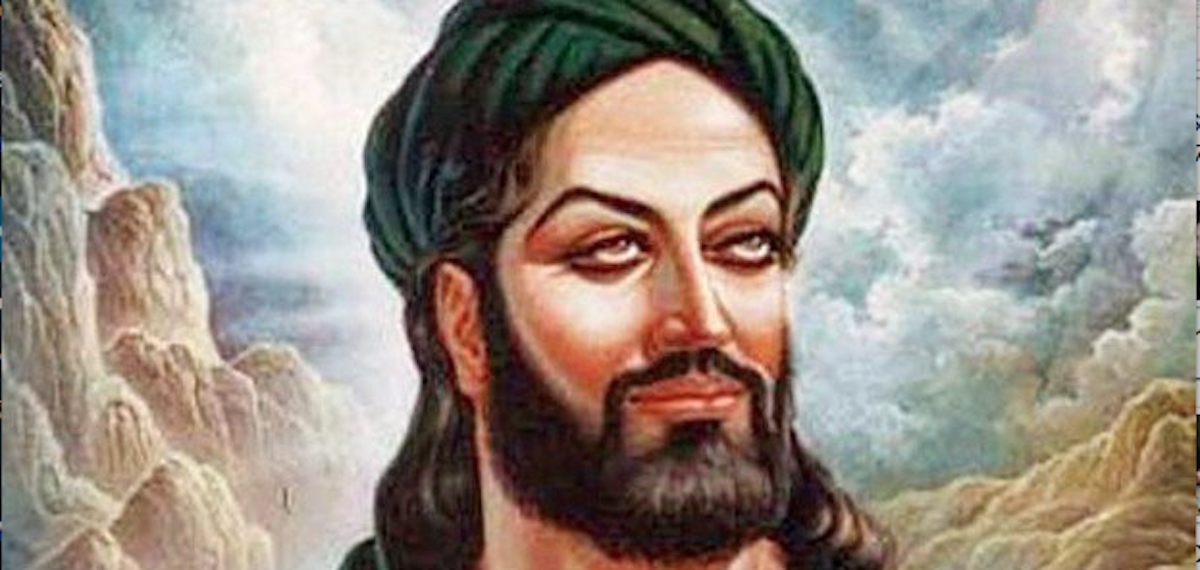 Based upon the opining of leftists, academia, and the media, rampant discrimination against certain demographics  — particularly blacks and Muslims — are a known certainty in America today, with protests, lawsuits and calls for the intervention of  lawmakers to create policies to go above and beyond reasonable measures to protect these classes of individuals.
Yet, despite this purported racism, Islam is the fastest growing religion among blacks in the U.S. and in the world, with dark-skinned races flocking to mosques across the globe. In the U.S., the Muslim faith continues to convert many average black Americans, who say they are attracted by Islam's emphasis on equality, discipline and family.
However, what lesser known Islamic scriptures reveal about Muhammad's skin color and what he preached about black people demonstrate that Islam today is the most racist religion on earth.
Native-born American Muslims are mainly African-Americans who make up about a third of the total Muslim population. Conversion to Islam in large urban areas — as well as in prisons which are a hotbed of conversion and radicalization — has also contributed to its growth over the years. While it is difficult to determine the exact number of Muslims in America, it is estimated to be about .9% of the population or about 2.75 million people. .
While Muslim activists try to convince African-American citizens that Islam is the religion of the black man, that Islam is African and that Muhammed was black, the reality as exposed in the teachings of the Prophet through the Qur'an and the Hadith are quite different.
David Woods tells a witty and somewhat sarcastic tale which interweaves the teachings of Islam and how it has fooled blacks into believing that Islam is "their" religion. The philosophy lecturer discusses some hidden hadith passages that extensively detail the Islamic Prophet Muhammad's deeply instilled racism.
Indeed, Muhammad was not black at all, but rather a bigoted, white slave master who referred to some blacks as raisin heads. Today, in Saudi Arabia, which is the homeland of Islam, the common word for "black" is "abd" meaning slave.
Islam was born in the 7th century, in the Arabian Peninsula — not Africa, as many blacks believe. Islam actually is relatively new to the continent of Africa and is still not the predominant religion there. African Americans were most likely either Christians or Animists at the time they were brought to America during the slave trade.
Pointing out Muhammad's fair-skinned features, Wood reads hadith verses in which multiple witnesses and authors describe their beloved prophet's naturally pale complexion. He also points out the many sacred scriptures of islam that contain explicit denigrating remarks about black skinned people.
It is unknown how many black slaves Muhammad owned during his lifetime, but in Imam Ibn Qayyim Al-Jawziyya's Provisions of the Afterlife, he names 30 of the Islamic prophet's dark-skinned personal property. The Prophet also believed that black slaves were half the worth of Arab slaves, proving this by trading two of his own blacks for one Arab Muslim in an-Nasa'i 4625.
The effects of Muhammad's racism, supremacy, and slavery on blacks are still evident, as there are at least 14 million blacks owned by Muslims across the globe to this day. And yet blacks throughout the world are continuing to convert to a religion whose prophet owned blacks of his own and whose prophecies and teachings looked down upon Africans as inferior human beings.
h/t:
Mad World News