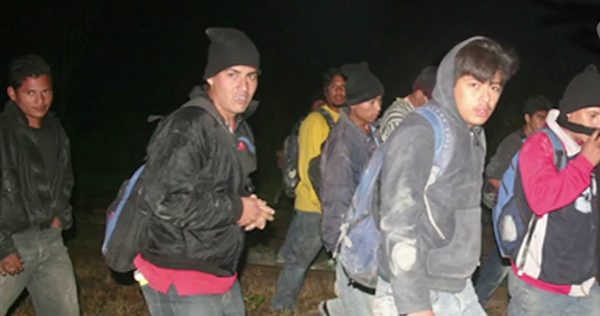 Republican presidential candidate Donald Trump emphasizes his plan to build a wall on the border with Mexico literally every time he speaks: "I will. Believe me."
Apparently, a lot of people from south of the border believe him and are rushing to cross now, before the wall gets started.
Between October and February, Customs and Border Patrol apprehended more than 150,000 people trying to enter the U.S. illegally, according to a Reuters report. That's nearly a 25 percent increase over the same time period last year.
Between October and January, 20,455 unaccompanied minors were detained illegally entering the U.S., a 100 percent increase over the same period in the previous year.
A manager at the Ciudad Juarez migrant shelter, Blanca Rivera, told Reuters, "They think they need to take advantage while they can," noting she has seen an increase in the number of northbound migrants.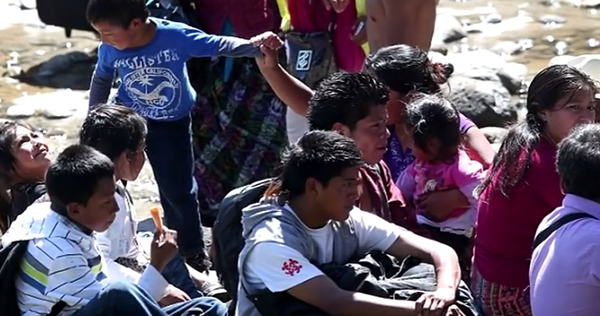 Isaias Franco, a 46 year old from El Salvador, was deported last year from the U.S. and is trying to re-enter before Trump has his way. "If Trump wins, we're all screwed and all Latinos are screwed," he said.
People from further south than Mexico endure a difficult to trek to enter the U.S. One Guatemalan woman is encouraging her parents, who were already deported once from the U.S., to try to re-enter American before Trump is elected.
"He's one of the reasons why people are crossing the border. They think he looks like a dictator," said Brenda Barrios. "It's very dangerous for them to cross. But it will be worse if Trump is president … Life will be very difficult for us. He doesn't want us here."
According to Reuters, Trump spokeswoman Hope Hicks, said, "It seems they agree Mr. Trump will be tough, build the wall and stop illegal immigration."
h/t Breitbart