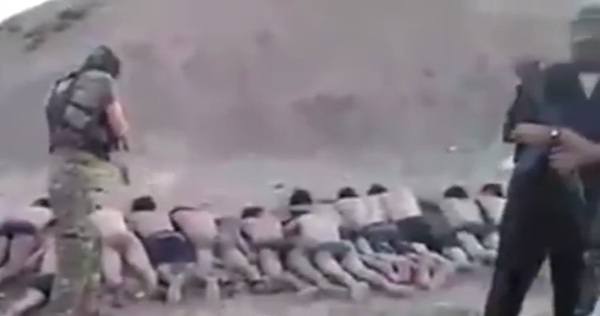 In a grisly display of sadism, the ISIS radical group posted a list of 1,065 names of civilians who it has executed in the last few months in the city of Mosul in Nineveh province.
Hundreds of people assembled in front of the Sharia Court in central Mosul to check the list for names of family and friends who have been unaccounted for.
This is the first time ISIS has posted such a document to the public.
According to Muhammad al-Jarjari, a rights activist in Mosul and Nineveh, "The names of 1,065 people who have been executed by the group were posted on the walls of the ISIS-led Sharia Court. The group was very proud of killing so many innocent civilians on baseless charges."
ISIS jihadis executed the victims for a variety of charges. According to media activist Abdullah al-Malla, the victims "have been killed in mass executions at the hands of ISIS jihadis. A large number of those civilians have been summarily executed by firing squad in Mosul suburb. Most of them were accused of opposing the ISIS self-declared Caliphate and cooperating with hostile troops like the Kurdish Peshmerga and the western coalition."
Al-Malla added, "People headed to the location where the names of the victims were posted in order to look into the destiny of their family members who have disappeared over more than a year of ISIS control in Mosul."
h/t ARANews