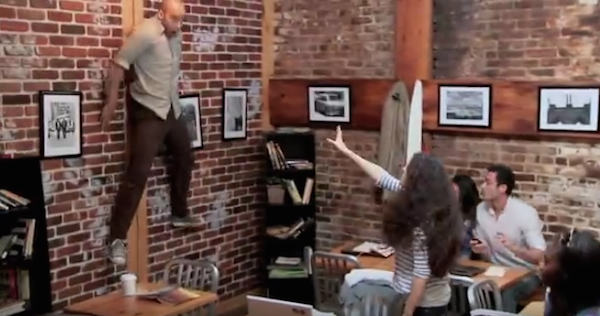 Jedi Girl's Telekinetic Prank That TOTALLY FREAKS EVERYONE OUT!
You're having a quiet afternoon Bagel at a quaint New York coffee shop when suddenly, a young man spills a girl's coffee and she freaks out! But this is no normal freak out. She stands up and throws the man against the wall with her superpowers. Really, like she never even touches the guy. She just hold up her trembling hand and the force does the rest.
The crowd looks on in disbelief until she parts her hands and all the tables and chairs clear the floor before her. They believe it now and start heading for the door before this mysterious superpower is turned on them.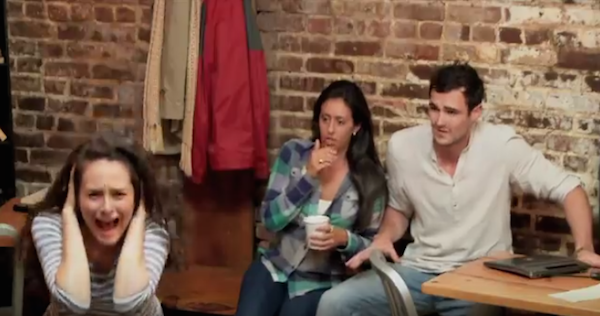 What if telekinesis is real? How would you react? Hidden camera experiment captures the frantic reactions of unsuspecting customers at a New York City coffee shop as they witness a most bizarre telekinetic event.
VIDEO: Jedi Girl's Terrifying Telekinetic Prank
---