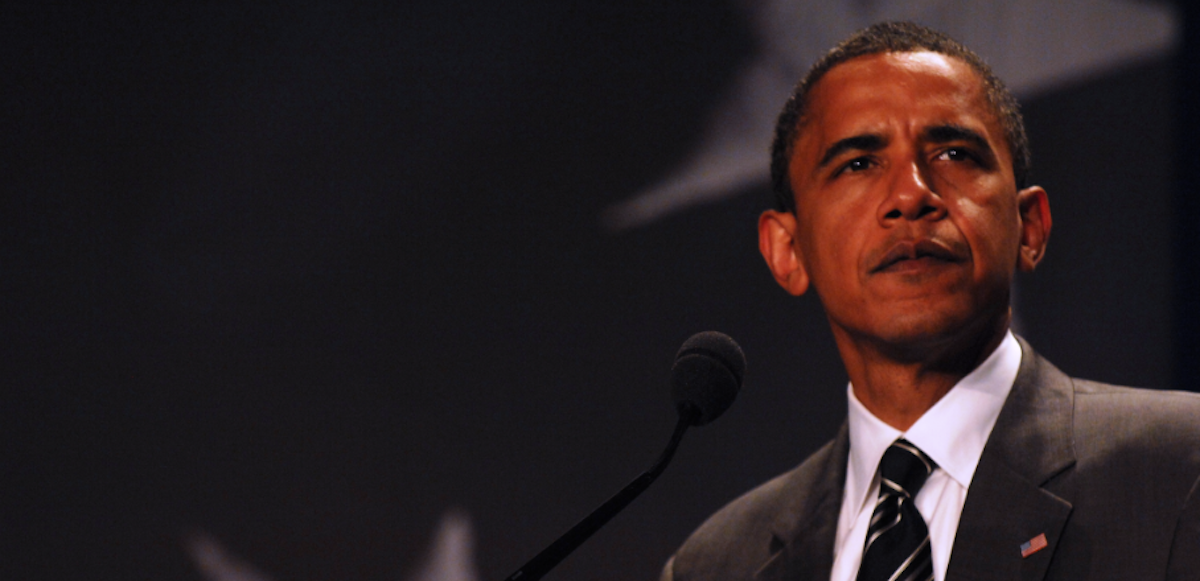 Since his first term as president, Barack Hussein Obama has kowtowed to leaders of Muslim nations — bowing before them while giving a cold shoulder to longtime allies such as Israel — and has been an adamant apologist of Islamic extremism, while simultaneously instituting policies that demonstrate his contempt for devout Christians.
But despite his best efforts to prop up Islam in a world terrorized by hundreds of thousands of extremists wreaking havoc across the globe, karma has come back to bite him in the form of a major lawsuit filed by the American Civil Liberties Union, alleging that the commander-in-chief has unjustly targeted American Muslims.
According to the Huffington Post, the liberal organization is suing the Obama administration for government programs against "violent extremism," which they allege is a "poorly defined and malleable concept" the sole purpose of which is to harass the Muslim community.
In the lawsuit, the ACLU claims that the Freedom of Information Act is being used to discriminate against Muslims in the America, resulting in unwarranted scrutiny of adherents to the religion.
Director of the ACLU's national security project, Hina Shamsi, stated that while she admired Obama's recent address at the Islamic Society of Baltimore mosque, she nonetheless denounced his hypocrisy in allowing the federal government to "mistreat" Muslims, claiming that its policies specifically "target Muslims unfairly and foster our national climate of fear and discrimination."
The lawsuit comes just a week after Obama delivered his first address at a mosque, during which he called out Americans for Islamophobia. He did not address the spate of terror attacks committed by jihadists, including the recent massacre in San Bernardino, CA in which a radicalized Islamic husband and wife team killed 14 people. Instead, he focused on Muslims as victims in our society.
"We can't be bystanders to bigotry," Obama said, adding,"Together, we've got to show that America truly protects all faiths. As we protect our country from terrorism, we should not reinforce the ideas and the rhetoric of the terrorists themselves."
As he often does, Obama purported that 99.9% of Muslims around the world stand in vehement opposition to the radicalized element in their religion, insisting that Islamic leaders regularly denounce extremists. "Here at this mosque, and across our country and around the world, Muslim leaders are roundly and repeatedly and consistently condemning terrorism," the president insisted.
While both Obama and Shamsi perpetuate the false narrative that rampant Muslim discrimination is more of a threat to the American people than Islamic terror, the real data show that the actual number of radicalized Islamists are in the hundreds of millions globally. And according to the FBI's own data, of all of the religious groups in the U.S., Jews are over four times more likely to be victims of hate crimes as compared to Muslims.
h/t: Mad World News