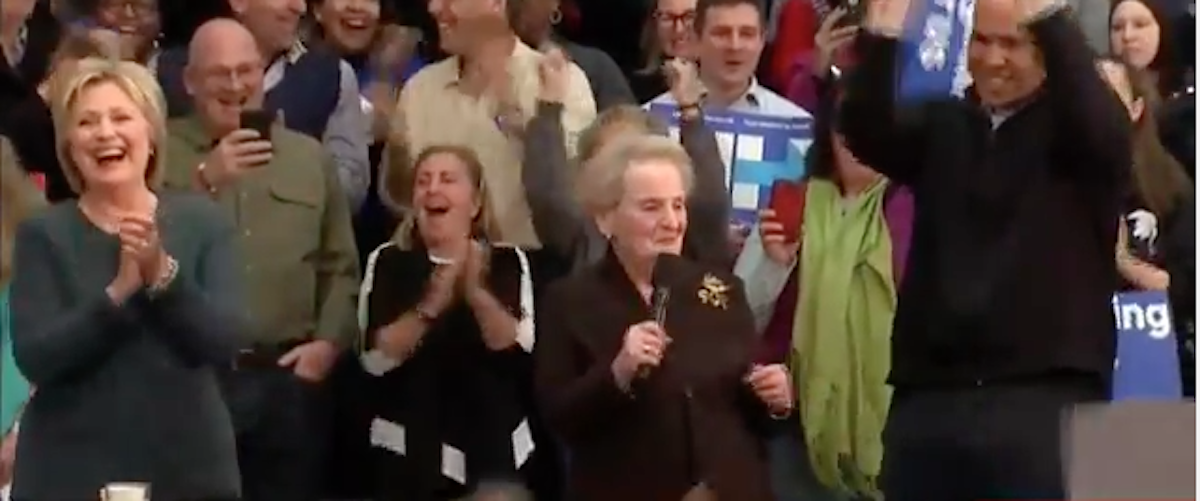 It's desperation time in the Hillary camp as the NH primary looms and her poll numbers lag double digits behind her socialist rival for the Democrat nomination from the neighboring state of Vermont. As she touts the "historic" nature of being the first female president of the United States, Clinton is pulling all the old tricks out of her bag — quite literally.
Over the weekend, 81-year-old feminist icon Gloria Steinem suggested that the young Democrat women voters were going for Bernie Sanders because "that's where the boys are."
In an interview with Bill Maher, Steinem stated that women tend to become more active in politics as they become older, and said younger women were backing Mr. Sanders just so they could meet young men.
After receiving significant backlash on social media for her "sexist" comment, Steinem issued a retraction on Sunday morning. However former secretary of state Madeline Albright stepped up to the plate in front of a few hundred people at a Clinton campaign rally in NH and fell right into the fray, stating:
"There are some that are out there that don't understand the importance of why young women have to support Hillary Clinton."

"We tell our story about how we climbed the ladder, and a lot of you younger women don't think you have to—it's been done. It's not done. And you have to help Hillary Clinton—[she] will always be there for you. And just remember, there's a special place in Hell for women who don't help each other."
The suggestion that young women who flocked to Sanders in the Iowa caucus — where he garnered 84% of the under thirty vote —  or in NH are boy-crazy or, according to the old feminists' club, are going to hell for not blindly supporting a woman candidate did not sit well with liberal leaning female voters with many expressing disgust on social media.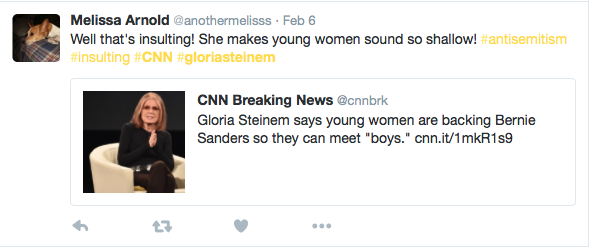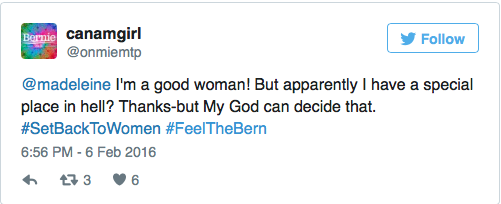 You can watch Albright's comment and Clinton's gleeful response here.
h/t: Newsbusters