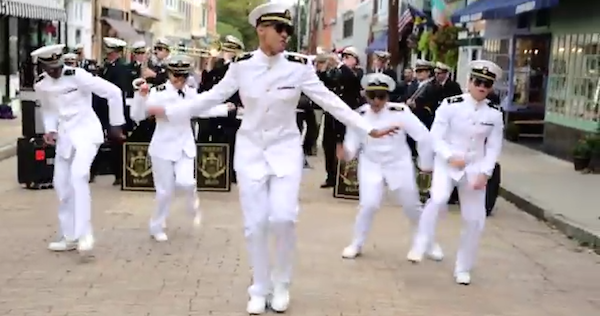 It's Naptown Funk!
It's Saturday, and the Annapolis Midshipmen are Free to . . . Make A Video?
The Navy Just Created The Funniest Music Video On A Budget Of Zero!
After working hard to serve our country, our marines and sailors from the United States Naval Academy in Annapolis took a well-deserved break from their rigorous training.
During their break a group of midshipmen got together to create this hilarious parody of Mark Ronson's "Uptown Funk."
The twist is that they changed the lyrics to be about Annapolis. And, they made their video with a zero-dollar budget.
Now they've challenged other Navy bases to create competing videos! It's the Naptown Funk, and it's hilarious.
Which city is next?
VIDEO: Navy's Crazy ZERO $ BUDGET "Naptown Funk"
sources: http://blog.theveteranssite.com/naptown-funk/
Special thanks to the City of Annapolis, the Midshipmen, and the Maryland Avenue and State Circle Association.
Directed by: Midshipman Rylan Tuohy
Music Production: Midshipman Mark Clanton
---