ALL HELL IS BREAKING LOOSE IN GERMANY:
Some Citizens Now Want "Refugees" Gunned Down At The Border
"Enough is enough!" German citizens are watching as right before their eyes radical Muslim refugees are tearing their once orderly nation to pieces.
Does America need to look any further than Germany to see that bringing in hundreds of thousands (in Germany's case millions) of Muslim men from countries that have no interest in assimilating with the Western world is a serious threat to its citizens?
Open-border policies that have been advanced by Germany's Angel Merkel, President Barack Obama and other world leaders have clearly put their citizens in grave danger. 
The Alternative for Germany, (AFD) party leader Franke Petry, caused a firestorm when she advocated the right of border police to gun down migrants at the border. Yet her hyper-aggressive comments have struck a nerve in a country being pushed to the edge.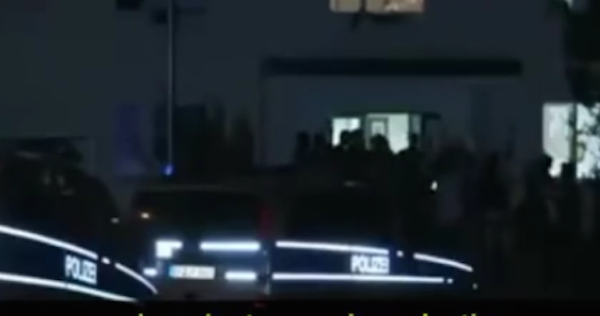 Some government officials excuse the behavior saying the Muslim refugees are traumatized by the changes. They claim that the solution is to have arrival training for the immigrants or say that the Federal Government must contribute more toward the cost of accommodating refugees. Now, reports say that:
"One-in-four Germans say they back a policy to open fire on unwanted illegal refugees at their borders."
When challenges about the harshness of the open fire policy one citizen said:
"They rape us, they kill us, they destroy everything we stand for and have us living in fear for our lives and our children's lives. What are we suppose to do."
Remember when an Afghan man tore pages out of a Quran and threw them in the toilet? 20 Muslim refugees chased him through the streets. When he sought protection from security personnel the door was broken down, chaos erupted . . . and it hasn't stopped since.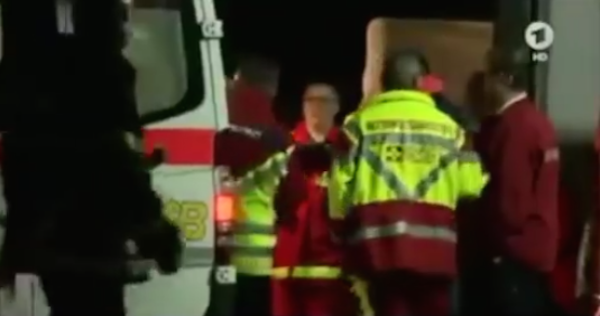 According to the German Immigration Minister:
"If Someones religious feelings are hurt we must take it seriously, but that does not give them the right to, and I mean this very strong and clearly, to resort to a lynch justice. When the Afghan seeks protection from the security personnel, the door is broke down. It takes hours before the police can calm the situation. The result of the night, 15 people seriously injured and considerable damage to property. This is not acceptable behavior."

VIDEO: German Minister's Response after massive brawl breaks out in refugee camp over torn Quran
sources: Jewsnews, liveleaks, youtube
---