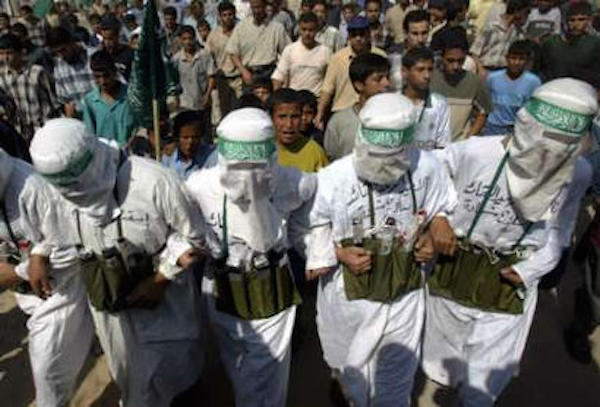 In May 2011 U.S. President Barack Obama pushed Israel to hand over half of Jerusalem, the Wailing Wall, The Temple Mount, Old Jerusalem, and the tomb of Jesus Christ to the Hamas-Fatah terrorist organizations.
In his deluded mind, handing over ancient Christian and Jewish holy sites to violent Islamists will bring peace to the region.
Desperate for peace in the region, the Jews have already given up the West Bank and the Gaza Strip in an effort to negotiate enduring peace with Palestine. Where Did It Get Them? Nowhere. As soon as the deal was done Palestine armies resumed the bombing and missile firing into Israel. More than 20,000 explosive devices were fired into their microscopic country over the past ten years. What is Israel to do?

"If Palestine lays down their arms, there will be immediate peace. If Israel lays down their arms they will be annihilated immediately."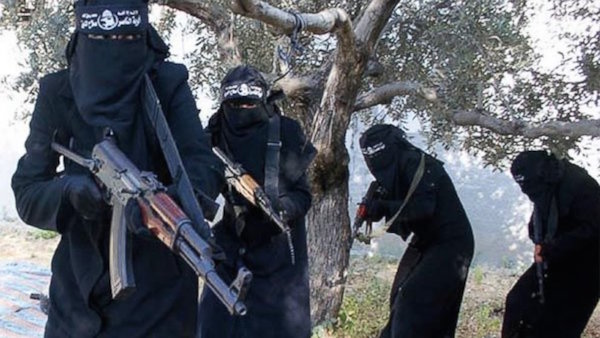 According to thegatewaypundit, Fatah Central Committee member and former Palestinian negotiator Nabil Shaath said, in a February 1 interview with the Palestinian Awdha TV channel, that the Palestinians prefer a 5+1-style framework over the international peace conference offered by France, but that "anything is better" than a peace process mediated by the U.S., which "has never been an honest broker."
Shaath said that Europeans could not care less if the entire Syrian people died, but had been stirred to action by the wave of refugees and terror attacks in Europe.
In December 2013, Barack Obama again urged Israel to hand over ancient Christian and Jewish holy sites to Islamist terrorists.
Now this Prominent Palestinian "peace negotiator", Nabil Shaath, threatens:
"Do we have to hijack your planes and destroy your airports again to make you care about our cause?"
Americans have given Billions of dollars in aid to the Palestinians since the 1990's. Israel has given them the Gaza Strip and the West Bank, and they are now indirect recipients of the Obama administration's $150 Billion 'Enemy Funding Campaign.'
After all of this, they have destroyed the Israeli gifts such that the once gorgeous communities donated by Israel are now tenement slums. They have produced nothing, reduced their hospitals and schools to rubble, and wasted all of their money on anti-Israel campaigns instead of enhancing the lives of their own people.
If that weren't enough, the are now suggesting that if we don't give them more free stuff, they are going to 'hijack our planes and destroy our airports.' Sounds a lot like a spoiled teenager . . . or an Obama administration diplomat?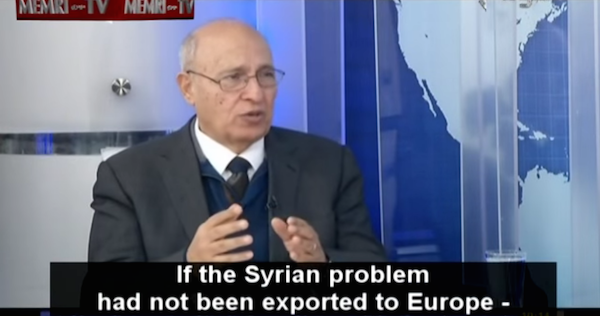 Former Fatah peace negotiator Nabil Shaath:

"Well, anything is better than American control of the negotiations. Anything. The US has never been a reliable honest broker. Never. It is the strategic ally of Israel. Period. Therefore any discussion of a different formula is a positive thing."

But, he added, "an international conference is not what is needed. What is needed is a smaller framework. Today, at the African Union summit, President [Mahmoud] Abbas reiterated that we want something similar to the 5+1 framework."

"Like it or not, the US will be part of it. But we want France, Germany, Britain, the EU, Russia, China, Brazil, India. From the Arab countries we want Egypt at least. We want a small international framework."

"If the Syrian problem had not been exported to Europe through the refugees on the one hand and terrorism on the other, the Europeans would not have cared even if the entire Syrian people had died."

"But when all of a sudden there were four million Syrian refugees in Europe, 1.2 million of them in Germany alone, and when this was accompanied by Islamic State operations in France and elsewhere, all these countries began to fear that IS might have infiltrated through the refugees. And this started a debate about racial transformation in Europe with the entrance of non-white, non-European, non-Anglo-Saxon races, like the Syrian refugees, the Africans and others. This is what made the Syrian problem the most pressing from their perspective."

"I always say to these people, after I tell them about Syria and IS:

'Do we have to hijack your planes and destroy your airports again to make you care about our cause?'

Are you waiting for us to cut off your oil supply? You always wait for things to reach boiling point and explode, causing you harm, before you intervene to end the crimes and violations.'"
VIDEO: Nabil Shaath on International Peace Conference: Anything Is Better than U.S.-Led Negotiations
source: jewsnews.co.il,  thegatewaypundit, youtube
---