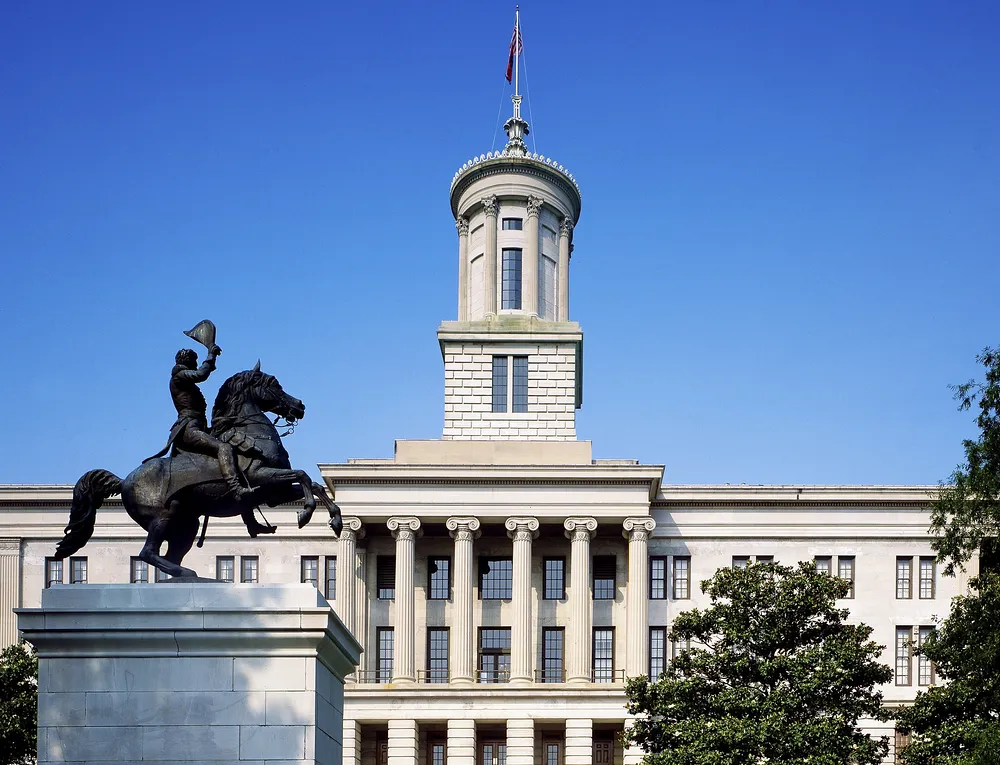 Partisan fury has erupted in Tennessee following the expulsion of two Democrat State House members by the GOP majority for their conduct relating to a protest demanding additional gun restrictions at the Capitol last week in reaction to the deadly shooting rampage at a private Christian school in Nashville.
Representatives Justin Jones of Nashville and Justin Pearson of Memphis were ejected while a third Democrat, Rep. Gloria Johnson from Knoxville, narrowly escaped expulsion by a single vote, according to the Nashville Tennessean. Pearson and Jones are both Black while Johnson is White, so the controversy almost immediately took on a racial overtone, as noted by the Associated Press. Citizens in the gallery began chanting "Shame!" and "Fascists!" The news agency also tried to spin the expulsions as a means of silencing political opponents.
Some observers called the protest an "insurrection," while others said it was peaceful. Jones and Pearson were on the House floor with a bullhorn, and there was considerable disorder in the chamber.
According to the Daily Caller, Jones defended his actions during the protest, asserting, "I was not standing for myself, I was standing for my constituents…and I was standing for those young people…who are terrified by the continued trend of mass shootings plaguing our state and plaguing our station."
According to CNN, Johnson contended the votes to expel both Black lawmakers were "racist."
But in Jones' case, he was ousted because he used a bullhorn during the protest, an act other House members considered "disorderly behavior," according to Fox News.
It was not the first time Tennessee lawmakers have voted to expel one of their own. It has happened a handful of times since the Civil War.
Gun control has become a volatile subject in recent years, and the Covenant school shooting—which left six people dead, including three 9-year-old children—hit a raw nerve, not just in Nashville, but around the country. There have been student walkouts at several schools across the country as the focus has once again shifted to gun control, rather than the alleged mental state of the Nashville shooter, a transgender person who was reportedly under a doctor's care for an unspecified problem.
The investigation has revealed that Audrey Hale, identified as the shooter who was killed by Nashville police, had been planning the attack for several months. She legally purchased several firearms including the three used in the shooting. As reported earlier by TGM, authorities announced this week that Hale fired 152 shots during her rampage.
Following their expulsion, Jones and Pearson "called for protesters to return to the Capitol when the House is back in session on Monday," CNN reported.
There is apparently a possibility Jones will be reappointed to the seat by the Nashville Metro Council. He made reference to the possibility during a CNN interview, saying he would serve.