TAKE THE POLL AT BOTTOM OF PAGE-
No Personal Information Required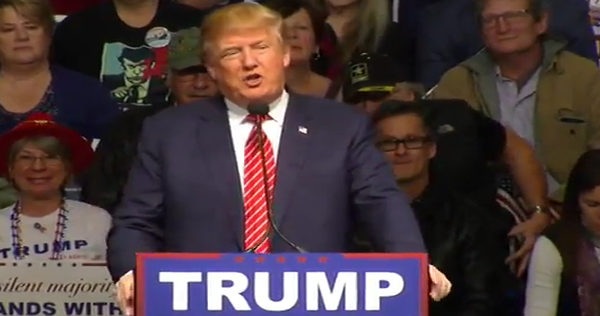 Countries around the world are watching the rise and support for Republican presidential candidate Donald Trump and asking the question : What happened to America?
Senior U.S. officials have received inquiries and expressions of concern from foreign diplomats, government, and business leaders from Europe, the Middle East, Latin America and Asia voicing alarm about inflammatory and insulting public statements and the mainly xenophobic nature of Trump's statements.
"As the [Trump] rhetoric has continued, and in some cases amped up, so, too, have concerns by certain leaders around the world," said one of the officials, who have declined to be identified.
Most of America's allies, especially foreign diplomats, have not made public proclamations because they do not want to be seen as meddling in domestic U.S. politics, especially in an election year.
Still numerous senior leaders in several countries have made public comments critical of Trump's positions. Those include Britain, Canada, China, France, Germany, and Mexico. Representatives from South Korea, Japan and Mexico have made unofficial statements.
Germany's Economy Minister, Sigmar Gabriel, labeled Trump a threat to peace and prosperity.
A spokesperson for the Mexican government noted that Claudia Ruiz Massieu, its top diplomat, said Trump's policies and comments were "ignorant and racist" and "absurd."
Concerns abroad arise over what kind of country the United States might become under a Trump presidency: Would it become more insular? Would it honor international trade agreements? If not, what would be the global economic repercussions for the global economy? Would the U.S. withdraw or push allies into a bigger role in Middle East conflicts?
One senior NATO official remarked "European diplomats are constantly asking about Trump's rise with disbelief and, now, growing panic. With the EU facing an existential crisis, there's more than the usual anxiety about the U.S. turning inward when Europe needs U.S. support more than ever."
A Chinese foreign ministry spokeswoman responded to Trump's proposed tariff on Chinese goods, stressing that China and the United States have "major responsibilities" in maintaining international political and economic stability.
The Republican establishment also has reacted to Trump with an effort to block his path to the White House.
Yet, the Trump machine rolls on as he leads the Republican race in polls, in primary contests won and in accumulated delegates toward securing the nomination. His adoring supporters turn out for his rallies in the tens of thousands. He secures 30 percent to 40 percent support in most primaries, indicating his message resonates with a large number of Americans.
Many are asking this question:
[socialpoll id="2339870″]
h/t DailyMail