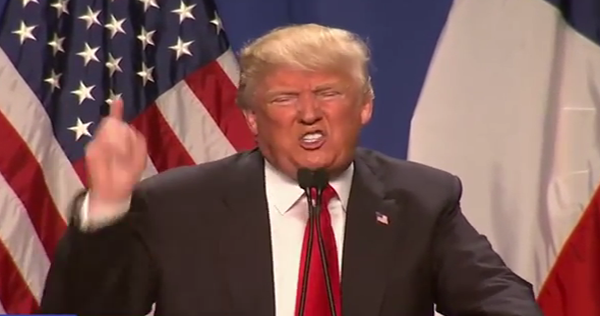 Presidential Candidate Donald Trump was rumbling through a rally in Fort Worth, Texas when he targeted one of his stated enemies: the media.
This time, however, Trump made a provocative, new comment addressing those who own media properties for the purpose of having political influence, such as the owner of the Washington Post, Jeff Bezos, the founder of Amazon.
Trump said, "If I become president, oh, do they have problems. They're going to have such problems."
"One of the things I'm gonna do, and this is only gonna make it tougher for me, and I've never said this before, but one of the things I'm gonna do if I win … is I'm gonna open up our libel laws so when they [pointing at the media] write purposely negative and horrible and false articles, we can sue them and win lots of money. We're gonna open up those libel laws.
So that when the New York Times writes a hit piece which is a total disgrace, or when the Washington Post … writes a hit piece, we can sue them and win money, instead of having no chance of winning because they're totally protected."
If Trump manages to have those laws lifted, what kind of effect might that have?
Indeed, there should be rules about false and malicious press, but might this stifle the First Amendment right to freedom of the press? Historically, the media have been America's watchdog to a degree. They need to be free to investigate and report without fear of repercussions. There are numerous different sources that serve to check and balance each other.
Should that Constitutionally protected freedom of the press be abolished in order for the ruling class to use it to their advantage to suppress media exposure they don't consider flattering?
Take the poll-
[socialpoll id="2336894″]