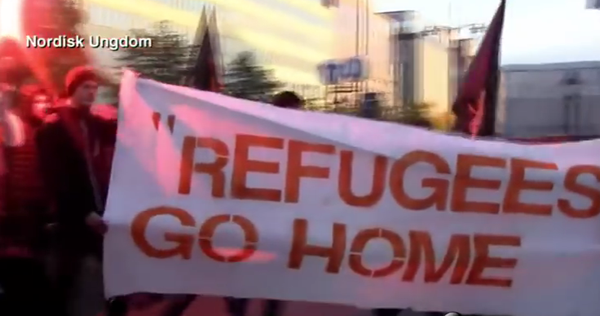 Several European countries, especially in northern Europe, report of an "enormous additional burden" for police forces and an increasing risk of radicalization of frustrated and angry refugees.
A confidential police report in Germany was leaked that contained warnings of the expectation of increasing crimes among refugees and the anticipation of radicalization against state. The report was leaked to the news magazine, Der Spiegel.
In North Rhine-Westphalia, which includes the city of Cologne, police responded 93,000 times to incidents of violence in refugee centers. The report states "cultural, ethnic and religious conflicts in the accommodation, the spatial narrowness, lack of privacy and the considerable consumption of alcohol triggered conflicts. Resulting consequences must be drawn."
The document, titled "Challenges To And Impact On The Police," warned that "immigration will lead to more crime and increased police usage" to combat it.
A noted crime specialist stated in the report that "police must be alert to possible negative developments of objective security as well as critical aspects of the police performance of duties."
The reaction to refugee-conducted crimes with increased attacks on refugees and their accommodation by 'right-wing agitation' was also a concern expressed in the report.
A separate report, released toward the end of last year by the Federal Criminal Office cited over 200,000 crimes committed in 2015 by the 1.1 million migrants who entered the country. That report was comprised of statistics from 13 of 16 German states, providing an incomplete assessment of the success of refugee assimilation into German society, culture and economy.
That report also warned of increasing risk of radicalization among disaffected refugees and cited hundreds of cases of where Salafists "have sought contact with refugees.
The report recommended higher security measures be followed at refugee accommodations and the installation of direct communications lines to local police stations.
h/t DailyMail