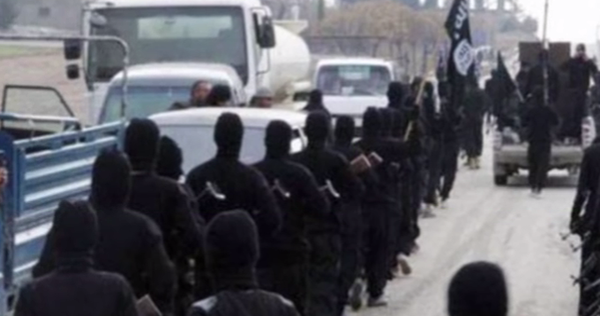 The number of militant desertions from ISIS have been steadily increasing, with the number of defections exceeding 200 in the last week.
The western-backed Syrian Democratic Forces (SDF) have overtaken key areas previously controlled by ISIS in the northern area of Syrian, including in the northeastern province of Raqqa. Continuous air bombardment by U.S.-led coalition forces has imposed strategic losses on the group in the area of Hasakeh, Raqqa and Aleppo.
An anonymous source spoke to ARA News, "A new wave of defections hit the ISIS ranks in Raqqa province," he said. "Most of the dissidents headed to Aleppo in order to join the ranks of Syrian rebel groups, while others are expected to have crossed the border into Turkey."
It has been reported that disagreements within the group over power and money have been increasing. A number of foreign jihadis had been promoted to senior positions ahead of local members, sparking outrage and umbrage among the group. Additionally, due to the recent losses of key resources, militant salaries had been decreased further fanning the flames of discontent.
ISIS militants reportedly launched a rebellious attack on a car carrying Abu Ali al-Tunisi, a senior Tunisian jihadi who was commander of ISIS military operations in northern Raqqa. Al-Tunisi and two escorts in his car where killed in the strike.
"Clashes broke out among the militants after the death of al-Tunisi, until the ISIS-led Islamic Police intervened and arrested at least three of those responsible for the commander's death," media activist Ammar al-Hassan reported to ARA News.
Syrian rebels have aided the desertion of another 40 ISIS militants. Rebel spokesman Ali Jaafar reported, "There have been confidential contacts between opposition factions and members of ISIS over the past two months. The efforts resulted in the defection of 40 ISIS militants with support from Failaq al-Sham (the main Syrian rebel group in Aleppo.)"
h/t ARANews