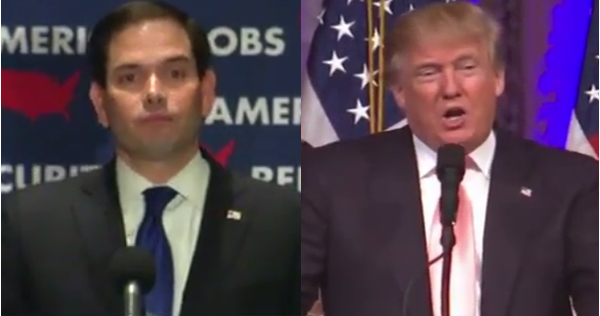 Although he had earlier vowed to stay in the race no matter what, Senator Marco Rubio suspended his presidential campaign after losing his home state to Trump in a crushing loss.
"It is clear that while we are on the right side this year, we will not be on the winning side," Rubio said in Miami after the polls closed, adding, "My campaign is suspended."
Trump collected resounding victories in Florida, North Carolina and Illinois and was holding on to a thin 42%-41% lead in Missouri over Senator Ted Cruz with 53% of the vote counted at the time of publication. Governor John Kasich won his home state of Ohio to secure its 66 delegates in his first victory of substance.
Kasich vowed to his supporters at a celebration, which looked as if he'd just secured the nomination, that he would "not take the low road to the highest office in the land."
The only contest of the night was in Missouri, in which exit polls initially favored Cruz by a narrow 3-point margin over Trump. As ballots trickled in, however, Trump managed a 4-point advantage that he as slow to relinquish.
Missouri has a significant evangelical populace sprinkled across the state and it neighbors Iowa, which was Cruz's highest profile victory to date.
Rubio fell off the rails when he tried to be Trump playing Trump's game. In doing so, he confused supporters and potential supporters as he presented a profile inconsistent with what had brought him that far. He got squashed like a bug in the process. Despite insisting the polls would be proven wrong in the end, the only county he won in Florida was his home county in Miami-Dade County.
Near the end of the night, Trump had amassed a massive 403,000 vote lead over the home-state-Senator Rubio, handing the Senator and embarrassing defeat that puts into question his political career, despite the superficial platitudes from fellow candidates Trump and Senator Cruz, who were merely making a thinly veiled play for Rubio's base.
h/t DailyMail