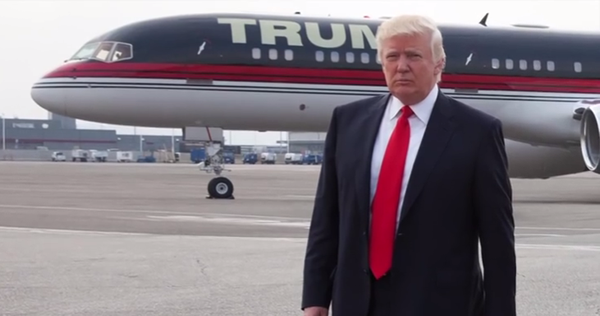 After tonight's debate in Houston, Texas, the Donald Trump blitzkrieg will tear through seven southern states in four days leading up to the Super Tuesday primary event on March 1st that will deal out 545 delegates at stake for the Republicans in the race.
Trump already has 81 delegates and is favored in all but two of the Super Tuesday states. Senator Ted Cruz currently holds a slim lead in his home state of Texas and neighboring Arkansas. It will take 1,237 to secure the Republican nomination in July.
In his Nevada victory speech, Trump voiced confidence he would sew up the nomination well before the convention. "We might not even need the two months, folks, to be honest," he said.
And to achieve that goal, Trump will begin a blistering leg of the campaign after the Thursday evening debate in Houston, which will be aired on CNN.
Trump's Boeing 757 will be warmed up to whisk him upstate to a rally at the Fort Worth Convention Center and then on to a second convention center rally in Oklahoma City on Friday.
Bentonville, Arkansas supporters will get a dose of The Donald on Saturday before he jets off for another airport hanger rally outside Memphis, Tennessee on the same day.
The Trump tour will stop for another airport crowd in Huntsville, Alabama on Sunday.
Then on Monday, Trump will squeeze in a visit at Radford University in Radford, Virginia and then later at Valdosta State University in Valdosta, Georgia before calling it a day.
Trump's blitz is so tightly scheduled that he could not conduct it on commercial airlines, only his private jet could make all the stops on the schedule. The jets engines will hardly have a chance to cool.
h/t DailyMail