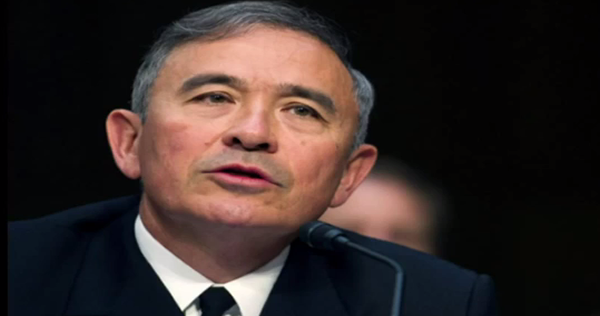 The head of the U.S. Pacific Command, Admiral Harry Harris, said at a news conference that if China continues arming and equipping its reclaimed territories in the South Pacific, "they will change the operational landscape in the region."
Harris said, "And short of war with the United States, they can become – they can rise to the level of having operational control, tactical control of the waterways and airways in the South China Sea, which today, involves about $5.3 trillion of trade, over a bill of which .. over a trillion of which is destined for the United States."
"There are enormous I.T. infrastructure in the …undersea cables in the South China Sea. It's a principle shipping land, as we've discussed."
"And I think that, again, short of war with the United States, China will exercise de facto control of the South China Sea, if they are .. if they continue to outfit the bases that they've reclaimed there."
By 'reclaimed,' the Admiral is not referring to bases, military or industrial, that once existed in the region. China has dredged sand and ocean reefs around small islands – reclaiming land from the sea – to make larger islands upon which they've built military and industrial installations. In only the past few year, China has reclaimed over 3,000 acres of land from the South China Sea.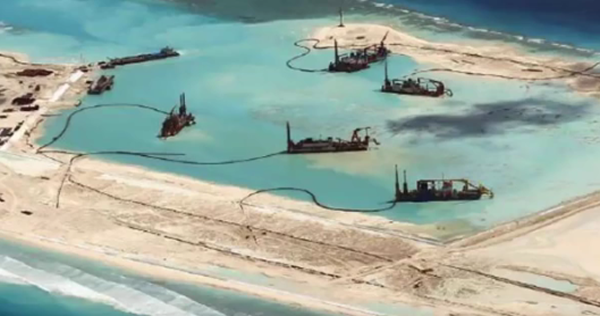 "I am of the opinion that they are militarizing the South China Sea," Harris said. "And when they add their advanced fighters to Woody Island, and when … up in the Paracels … and when they put their advanced missile systems on the Paracels, and when they build three 10,000-foot runways in the Spratlys on the basis that they've reclaimed … when they do all of that, they're changing the operational landscape in the South China Sea."
"So, that is what has changed. The United States and our patrol … military patrols, air and maritime in the South China Sea haven't really changed. We have a consistent presence in the Western Pacific, and we have had that for decades. So, I would say it's China that has changed its behavior."
"And I think we must use diplomacy to influence China. And finally, we have to ensure that we continue to modernize that (U.S. military) force, in order to go back to the first element of maintaining a credible combat power."
Harris maintained that the U.S. will continue to "exercise our rights of freedom of navigation in international waters and airspace, and encourage others … encourage that like-minded network of nations to do the same" or perhaps, risk losing the freedom to navigate in the region.
h/t DailyMail, CNSnews