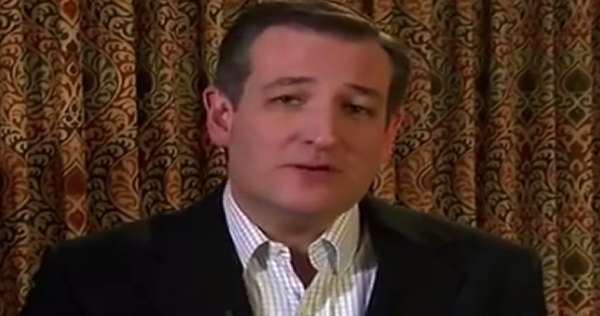 In an effort to pull back to relevancy after a third place South Carolina finish, Senator Ted Cruz clarified that he would round up and deport the 12 million people who are in the country illegally.
"Yes, we should deport them," Cruz answered Bill O'Reilly on Fox News. "That's what ICE exists for. We have law enforcement that looks for people who are violating the laws, that apprehends them and deports them."
Cruz spokeswoman, Catherine Frazier, maintained the Senator's comments have remained consistent. "There's no change here," she said. "Cruz has been very clear" People who are here illegally should be deported. That is the law today. Period. They broke the law, they face the consequence. ICE exists for that purpose and they should continue to do their job. And on top of that, any law enforcement that encounters those here illegally should follow the law and deport them."
Cruz made remarks five weeks ago in Iowa to Jake Tapper of CNN that he would not expressly direct enforcers to hunt down illegal aliens, "I don't intend to send jackboots to knock on your door and every door in America. That's not how we enforce the law for any crime."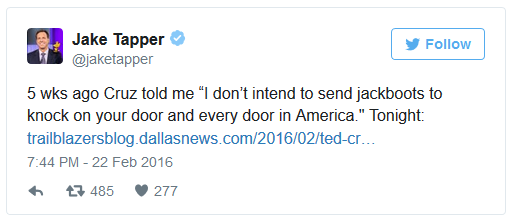 Liberal media has mounted its best attempts to smear Cruz' plan for lacking in specifics.
His more recent remarks include specifics that are not inconsistent with those comments. Cruz says he wants to enable law enforcement to do its job.
Cruz believes that his stance is tougher than that of Trump or Rubio. Cruz asserts that both Trump and Rubio would allow illegal aliens to re-enter via legal channels, while he would ban them permanently.
Fellow Republican Texan, Representative Louis Gohmert, spoke in defense of Cruz at a Conservative Review Convention:
h/t
ConservativeReview
,
TrailblazersBlog