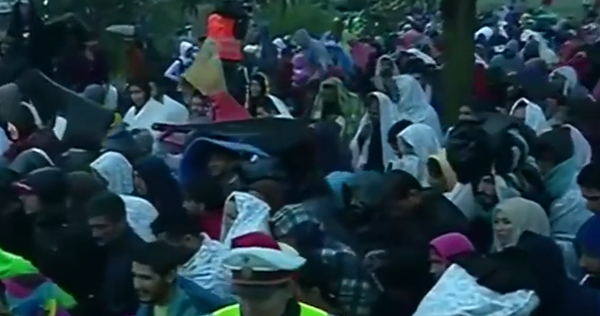 "Today, one is not allowed to say anything negative about the refugees."
The situation has been called a "scandal" by Dr Wolfgang Herles, the former head of the public broadcaster, Zweites Deutsches Fernsehen (ZDF), in Germany.
Dr. Herles said that German journalists are directed to report news that is to "Ms Merkel's liking." The content that is reported by the media is directed by Chancellor Angela Merkel's government.
Dr. Herles added, "This is government journalism and that leads to a situation in which people no longer trust us." He explained that topics are "laid down by the government" with explicit instructions given to news executives to frame and present issues and news in a way "serves Europe and the public good."
The overwhelming number of reports of sexual harassment and rape on New Year's Eve in Cologne and other cities in Germany, the delay in reporting those attacks, and the 'watering-down' and denial of the reports by publicly elected officials, has been the proverbial straw that broke the camel's back.
Germans have felt strongly they've been duped. Dr Herles' revelations provide them confirmation.
Several news outlets were accused of avoiding publicizing the New Year's Eve events in order to preserve the government's agenda of accepting asylum seekers and to suppress the increasing nationalist reaction on the right that has been simmering for months.
The ZDF even apologized for its delays in reporting on the hundreds of cases.
It has not acknowledged when the self-censorship may have begun or how long reports of such migrant-related incidents have been suppressed, but it is suspected to have been practiced well before the New Year's incidents.
Dr. Heiles was speaking in a radio interview about the freedom of the press. He said that ordinary Germans were losing faith in the media.
"We have the problem that – now I'm mainly talking about the public [state] media – we have a closeness to the government. Not only because commentary is mainly in line with the grand coalition (CSU, CDU and SPD), with the spectrum of opinion, but also because we are completely taken in by the agenda laid down by the political class."
The Patriotic Europeans Against the Islamisation of Europe (PEGIDA) movement has vocally criticized the German mainstream media as not open and that it hides or manipulates the truth.
It is not only a European phenomenon.
h/t
Deutschlandfunk
, DailyMail,
Breitbart