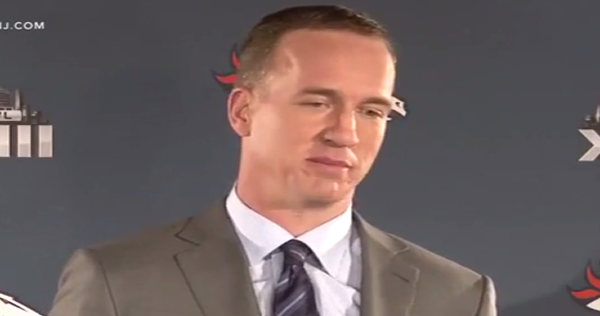 After 18 seasons and two Super Bowl titles, Denver Broncos quarterback Peyton Manning is reportedly retiring.
ESPN's Chris Mortensen reports Manning is planning to retire at a press conference Monday.
ESPN's report comes roughly a week after The Denver Post's Woody Paige reported "in all probability" Manning would announce his retirement "by the end of this week."
The Post said it's unlikely Manning will retire from the Broncos and sign with another team, so this would seem to be the end of Manning's playing career.
Manning's retirement wouldn't exactly come as a shock. The soon-to-be 40-year-old is the oldest quarterback ever to start a Super Bowl.
And after the Broncos knocked off the New England Patriots in the AFC title game, on-field cameras caught Manning telling Pats coach Bill Belichick "this might be my last rodeo."
Assuming the reports are true, Manning will exit as the NFL's all-time leader in passing yards, passing touchdowns and total wins as a quarterback.
But Manning's postseason legacy has always been a point of criticism, which made his team's Super Bowl win that much more important. Manning now has two Super Bowl rings after Denver's victory.
There's a reason Manning waited until after the season was over to make this decision. Manning said at Super Bowl Opening Night he didn't want a farewell tour throughout an entire season.
And just because Manning might be retiring from playing doesn't necessarily mean he's done with football.
There's speculation he could consider a front office job, with one report from CBS highlighting Cleveland and Tennessee as possible landing spots.