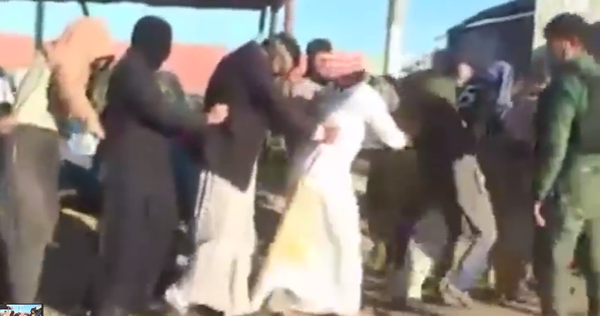 A relentless advance by the Kurdish Peshmerga army and Iraqi troops in northern Iraq has forced ISIS militants to evacuate the region and dozens more to surrender.
An official for the Kurdistan Region's Peshmerga forces in northern Iraq said that dozens of ISIS fighters reportedly had fled their positions, handed over their weapons and surrendered to Kurdish forces in an area east of Mosul.
The Peshmerga spokesman, Qadir Qadir, said that Kurdish forces and allies will soon announce the liberation of Mosul, Iraq's second largest city, which has been under ISIS control since mid 2014.
"The militants had evacuated their strongholds in Mosul suburb and surrendered to the Kurdish Peshmerga," Qadir said. "This indicates an apparent collapse within the ISIS military leadership in Mosul. The group will sooner or later fall apart. Corruption and brutality of ISIS commanders against the people have caused a clear state of mistrust between its members."
Reports have noted an increased brutality by ISIS commanders as conditions have worsened and leadership has attempted to stave off discontent and desertion.
ISIS posted the names of over 1000 people who were said to have been executed at the hands of jihadis for various charges over the past few months in the city of Mosul in Nineveh province in northern Iraq. The names were posted on the walls of the Sharia Court in central Mosul.
Activist Muhammad al-Jarjari said, "The names of 1065 people who have been executed by the group were posted on the walls of the ISIS-led Sharia Court. The group was very proud of killing so many innocent civilians on baseless charges."
ISIS also flaunted the public beheading of the Imam of Ali Bin Abi Talib mosque in Mosul, Fawasz Hussein al-Wanli, who was arrested after giving a speech encouraging people take up arms and rebel against ISIS.
Local media activist Abdullah al-Malla, reported, "Imam al-Wanli was known as one of the main opponents to ISIS in Mosul. He considered the ISIS alleged Caliphate as a tyrant regime aimed at eliminating all moderate Muslims in the region."
He was executed in front of hundreds of people after being held four days in detention.
h/t
ARANews