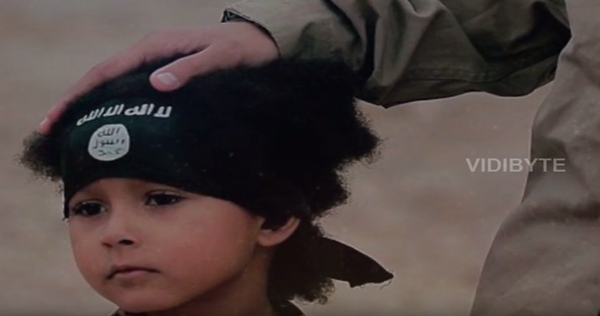 For the second time in the past two months, ISIS has exploited the brainwashed four year old British boy nicknamed "Jihadi Junior" in a promotion video being broadcast to the world.
In this version, "Jihadi Junior," whose real name is Issa Dare, is filmed pushing a button on a remote control that detonates a car bomb that blows up four alleged spies sitting handcuffed to the inside of a white car behind him.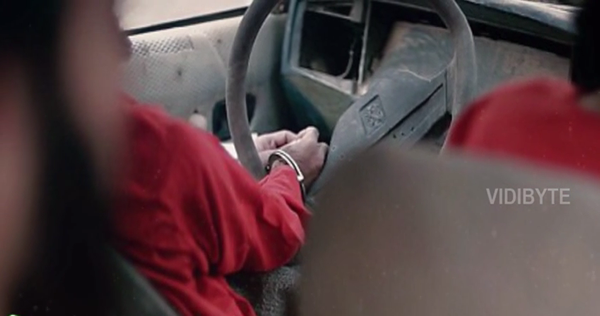 The young boy is later seen standing next to the burned out remnants of the car with his had raised in the air and shouting, "Allahu Akbar!"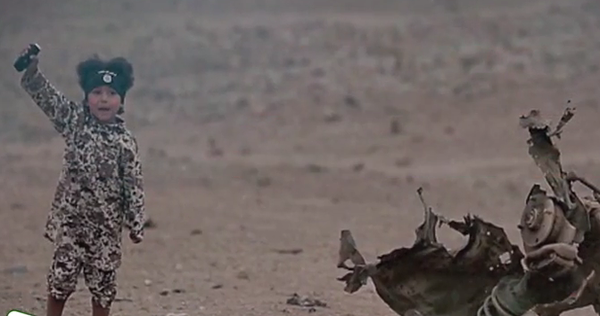 The video is thought to be filmed in the ISIS capital of Raqqa. It is titled: "They are the enemy so be aware of them."
Before the explosion, the boy stood alongside an ISIS commander who issued a statement directed to British Prime Minister David Cameron.
"You will never fight us except behind fortified fortresses or behind walls," he said. "So no David Cameron, you've given the whole world more certainty in this [inaudible.] You've only done two things."
"Firstly, when you sent your spies to Syria and when you authorized for your men, thousands of miles away, to push a button to kill our brothers who lived in the West. So today, we're going to kill your spies the same way they helped you kill our brothers."
He then placed his hand on the young boy's head and concluded, "So prepare your army and gather your nations as we too are preparing our army."
The young boy was taken to Syria in 2012 by his mother, the former Grace Dare, who was radicalized online and then began attending the Lewisham Islamic Center in the UK. She changed her name to Khadija after she began attending the mosque, according to her mother.
h/t
DailyMail