WARNING: Plug Your Ears As This Angry Parrot Makes Captain Bly Look Like A Saint
JoJo The Parrot Is Not Very Happy With Disobedient Human Who Wrecks Her Cage!
Parrots can talk you know, but they're just mimicking sounds they've heard. At least that's what I thought until now. JoJo was a rescue bird so they weren't sure exactly what they were getting until 'Human' wrecked her cage.
JoJo let out a long angry liturgy of vile parrot-talk comments that would make any sailor blush. Funny thing is that she seems to know exactly what she's saying as her body language is keeping up with her foul-feathered mouth just fine.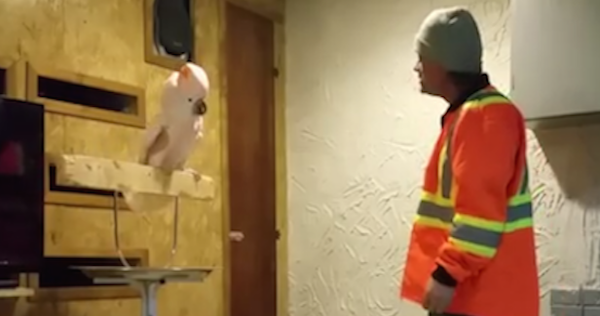 JoJo watches as her cage gets wreck and then she lets the culprit have it!
VIDEO: WARNING! Profane Bird . . . I Think?
source: youtube, saskatoonparrotrescue.ca
---