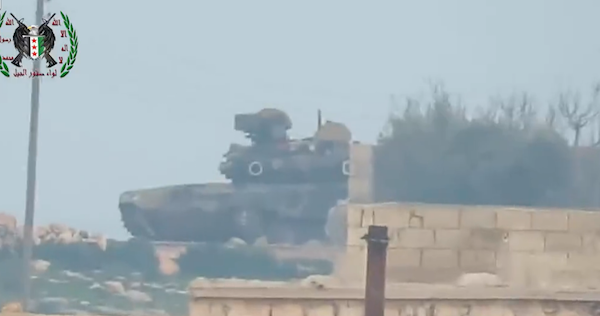 Looking Down The Barrel Of A T-90 Takes Nerves Of Steel

The Anti-Missile System Didn't Work — TOW Missile's Direct Hit — Crew Member Miraculously Escapes.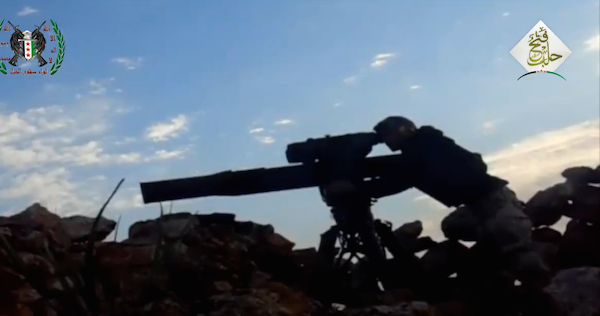 TOW Missile Operator Aiming At T-90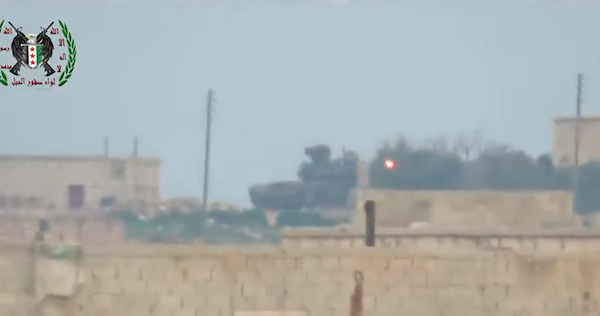 Watch The Red TOW Missile Zero In On T-90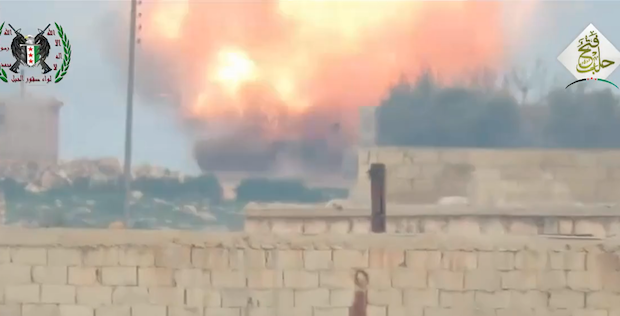 DIRECT HIT! The End Of The First Russian T-90 In Syria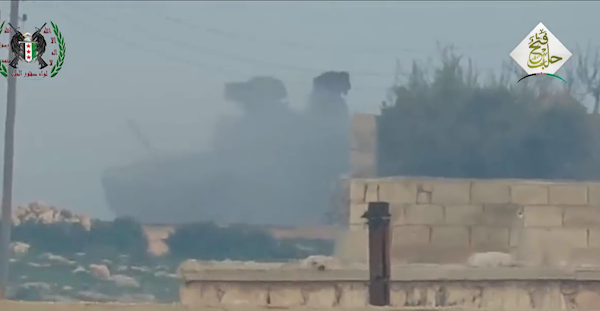 Somehow Tank Operator Survives And Escapes Destroyed Tank
The Russian T-90 is a third-generation main battle tank and represents a moderate evolution of the T-72B, incorporating many features of the T-80U. It is currently the most advanced tank in service with the Russian Ground Forces and Naval Infantry. The T-90 uses a 125 mm 2A46 smoothbore main gun, the 1A45T fire-control system, an uprated engine, and thermal sights. It was designed and built by Uralvagonzavod, in Nizhny Tagil, Russia. Since 2011, the Russian armed forces have ceased any further orders for the T-90, and are instead anticipating the development of the T-14 Armata that is expected to enter service in 2016.
VIDEO: First Russian T90 Super-Tank In Syria Destroyed by TOW Missile
---