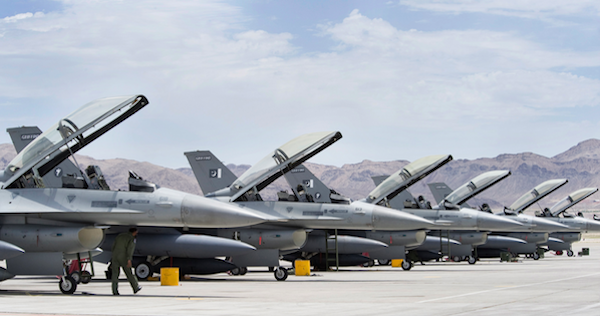 20 Nations Join Forces In The Middle East Amid Deadly Conflicts
Three-hundred and fifty thousand soldiers, 20,000 tanks, 2,500 warplanes and 460 military helicopters are amassing in northern Saudi Arabia for a 'military exercise' that is being called "Northern Thunder." The exercises will involve ground, naval and air force personnel from twenty countries.
According to the official announcement, military forces are arriving in Saudi Arabia from, the United Arab Emirates, Egypt, Sudan, Chad, Jordan, Bahrain, Qatar, Kuwait, Morocco, Pakistan, Tunisia, Oman, Malaysia and a number of other nations. This will be the largest military exercise in the history of the region, and it comes amid rumors that both Saudi Arabia and Turkey are preparing for a massive ground invasion of Syria.
"The exercise is scheduled to last for 18 days," said the official announcement(below). During that time all airspace over northern Saudi Arabia will be closed to air traffic. Riyadh has called the maneuver, "the largest and most important drill ever staged in the region."
If the intention is actually for the much more than an exercise, the goal would be to take out the Assad regime before Russia, Iran and Hezbollah could react. For several years, Saudi Arabia, Turkey and their allies have been funding the Sunni insurgency in Syria. They were hoping the Sunni's would be able to take down the Assad regime by themselves. When that didn't work, it looks like they moved on to "Northern Thunder."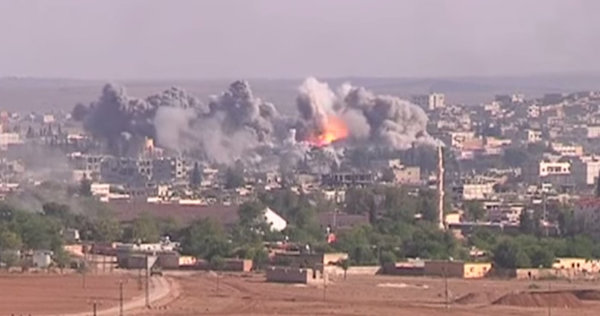 A stated aim of Northern Thunder is to send the message that Saudi Arabia and its allies "stand united in confronting all challenges and preserving peace and stability in the region." Saudi Arabia's Brigadier General Ahmed al-Assiri said:
"It will serve to boost fighting capabilities, exchange information, benefit from experiences and expertise and enhance coordination between the participating countries."
No Western country, including the United States, is participating in the event.
According to IBTimes, Riyadh, has been dramatically increasing its military offensive in the conflict zone in recent years. The Sunni kingdom has pounded Houthi rebels in Yemen, who are allegedly backed by Riyadh's regional rival, Iran. In a surprise announcement, Riyadh said the kingdom is deploying warplanes in Turkey as well, to step up its efforts against Islamic State (ISIS) militants.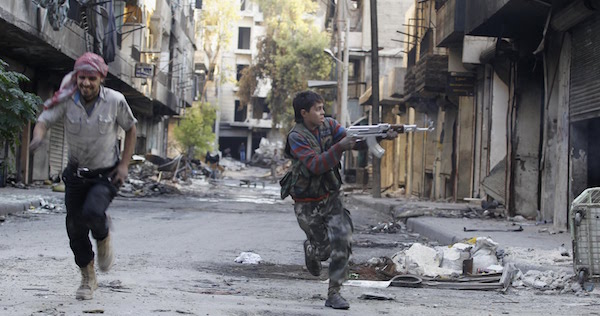 "The Saudi kingdom now has a presence at the İncirlik base in Turkey. Saudi warplanes are present with their crews to intensify aerial operations along with missions launched from bases in Saudi Arabia."
Both Turkey and Saudi Arabia have pushed for a ground operation in Syria to oust President Bashar al-Assad's administration. Damascus has also warned that any incursion into Syrian territories will have serious repercussions in the entire region.
If Saudi Arabia, and their Northern Thunder allies launch an invasion to take out Syria's Assad regime in Damascus, the Russians will undoubtedly respond. If the Russians respond and tactical nuclear weapons are necessary to keep the opposition forces out of Damascus, the Russians will not hesitate to use them.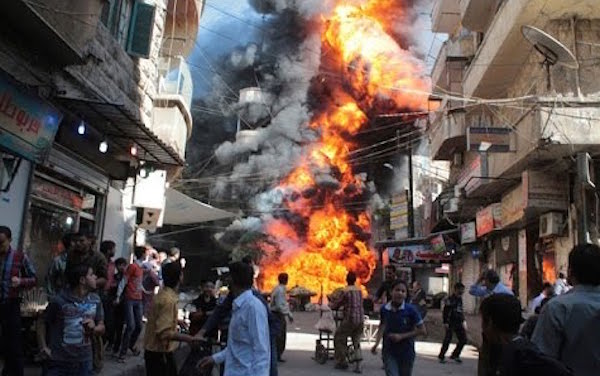 Lines are being drawn and threats are being issued as the stakes skyrocket:
Syrian Foreign Minister Walid al-Muallem said Saturday, "Let no one think they can attack Syria or violate its sovereignty because I assure you any aggressor will return to their country in a wooden coffin."

According to Press TV, Pavel Krasheninnikov, a deputy of Russia's State Duma, has warned Saudi Arabia that, "Any military ground operation in Syria without Damascus' consent would amount to a declaration of war."
While Turkey has not confirmed their actions, according to Reuters they have been taking military action against Syria for days now as the Syrian Observatory for Human Rights monitoring group said:

"The Turkish army shelled positions held by Kurdish-backed militia in northern Syria for a second day on Sunday."

It appears that threats have been ignored and lines have already been crossed as aggressive military action escalates in the war torn countries of the Middle East.
It would be hard to imagine a scenario more likely to fuel World War III than exactly what is evolving in Syria right now. World War III May Have Already Started.
NORTH THUNDER ANNOUNCEMENT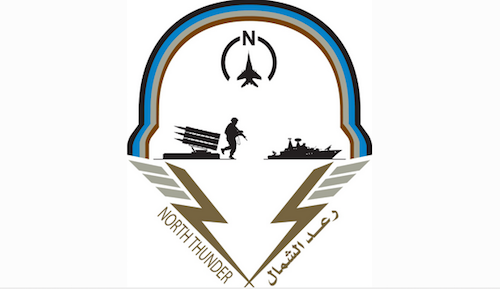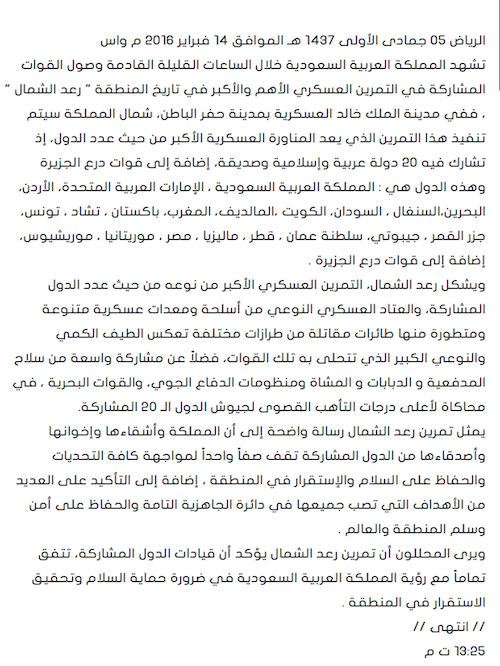 sources: charismanews, IBTimes, Wikipedia
---