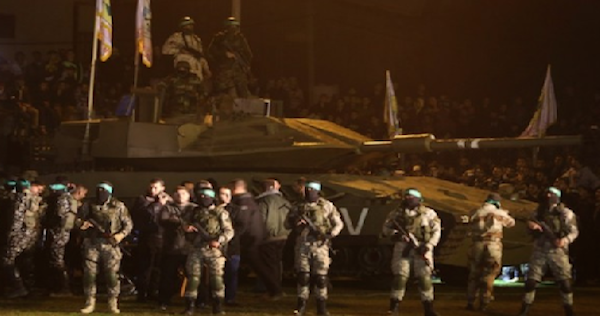 Hamas Rolls Out Its New 'Tank' to Fight Israel. Can You Spot the Problem?
According to TheBlaze, during his speech inaugurating the tank, Hamas' Izzedin Al-Qassam Brigades spokesman Abu Obeida warned that the Islamic movement was "preparing ourselves for the day that we shall meet those [Israeli] tanks." He went on to say:
"Let us point our index finger toward heaven and renew our pledge of allegiance to Allah and to the commanders of the Izzedin Al-Qassam Brigades and vow to continue on the path of jihad and resistance," he said at the ceremony.
Senior Hamas leader Ismail Haniyeh revealed that the deceased Palestinian fighters were digging tunnels into Israel and testing rockets in preparation for a new round of attacks on Israel.