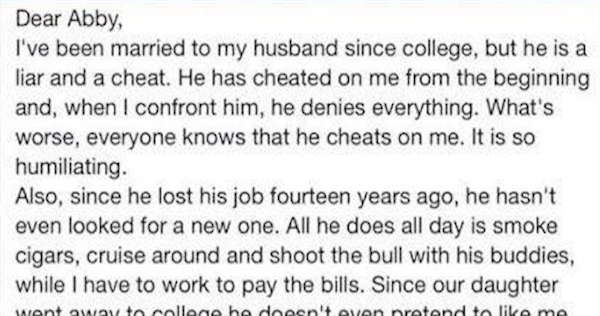 Okay, Abigail Probably Didn't Write This, But Dear Abby Got Me Again!
Abby Calls It Like It Is!  Does She Ever!
"Dear Abby" is an advice column founded in 1956 by Pauline Phillips under the pen name "Abigail Van Buren" and carried on today by her daughter, Jeanne Phillips.
Phillips, she came up with the pen name Abigail Van Buren by combining the name of Biblical figure Abigail in the Book of I Samuel, with the last name of former U.S. President Martin Van Buren.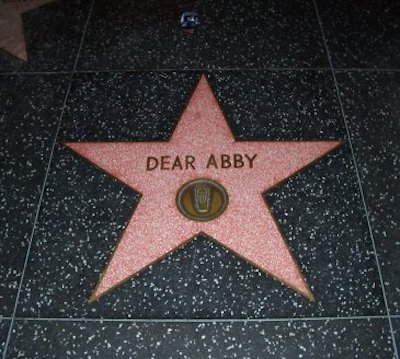 And Now, The Best Dear Abby I've Read In Years!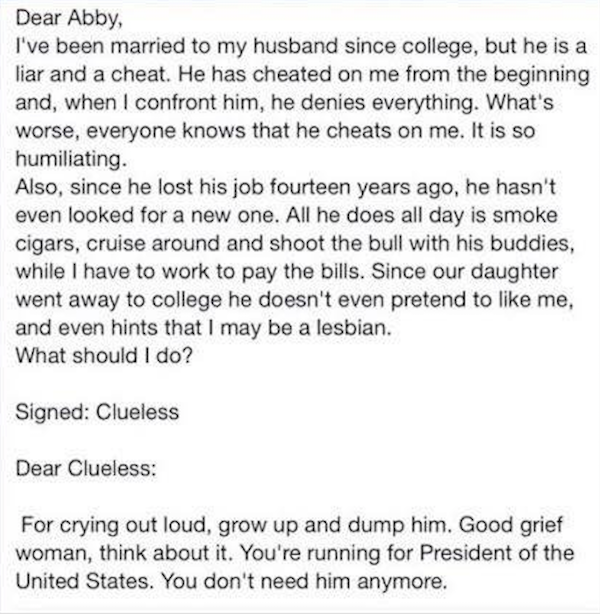 I know she's not running for President anymore (unless you ask Jill Stein) but it's good anyway!
---