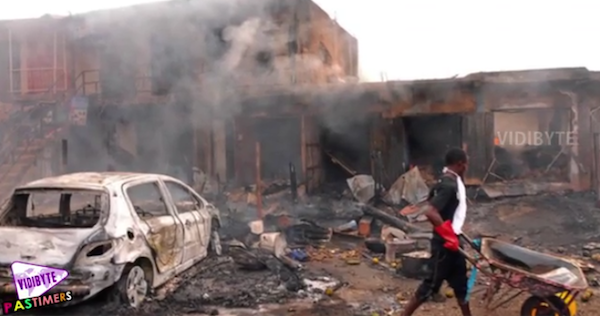 Boko Haram has passed ISIS as world's most deadly terror group. They often using children and female suicide bombers in their attacks.
Kano, Nigeria — A refugee camp that was supposed to be a shelter from terrorism and violence became a death zone for refugees in Nigeria this week.
Two female Boko Haram suicide bombers killed at least 58 people and injured another 78 when they detonated their suicide vests at a refugee camp. According to Nigerian officials, the victims, many of whom were women and children, were in a camp for people who had been displaced by Boko Haram violence in Nigeria's Borno State. Roughly 53,000 natives have now been displaced as they flee Boko Haram violence.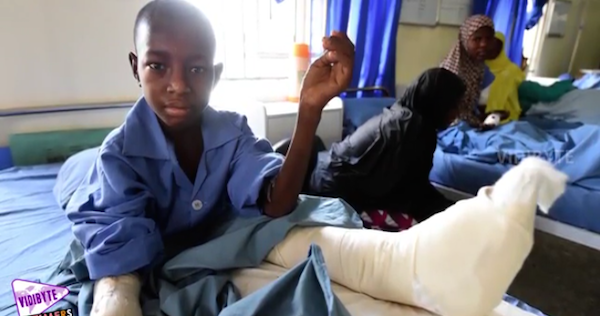 There were originally three suicide bombers but fortunately, one backed out at the last minute. Satomi Alhaji Ahmed, head of the Borno State Emergency Management Agency said:
"There were three female bombers who entered the camp around 6:30 a.m. disguised as displaced persons. Two of them set off their explosives in the camp while the third refused after realizing her parents and siblings were in the camp,"
According to CNN, the third female confessed that she and the two bombers were sent by Boko Haram to attack the camp, warning more bombers were on their way.
"She told the military officers who interrogated her that they were among several women detailed by Boko Haram to attack the camp. She warned more attacks were underway as the female bombers would sneak into the camp in different guises."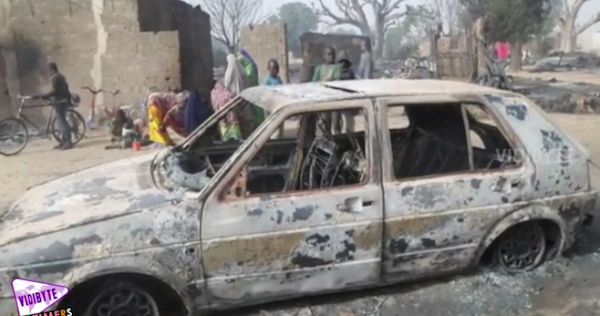 The attacks are believed to be retribution for the recent military attacks against Boko Haram along the border with Cameroon, a military source said.
According to new reports, Boko Haram has overtaken ISIS as world's most deadly terror group. They have received international condemnation and notoriety for the brutality and mass kidnappings of women and girls. Their purpose is to institute Sharia, or Islamic, law.
VIDEO: Female Boko Haram Suicide Bombers Kill 58 In Shelter
Source: CNN, Youtube, Wikipedia
---